The nursing assistant school instruction in Murphy, North Carolina is shown to you on the list below. The list contains all the programs that are approved by the state of NC Department of Health and Services. Additional sign-up details can be received by contacting the facility shown below.
Tri-County Community College
21 Campus Circle, Murphy, NC 28906
(828) 837-6810
http://www.tricountycc.edu/
Enrolling in a state-approved training program is the first step that you should make if you want to become a nursing aide in the state of North Carolina. These programs will offer you and other students plenty of opportunities for studying different contents, demonstrating the nursing skills satisfactorily, and actual skills practice and proficiency. Approved training programs by the DHHS offer 75 hours of training, which mainly consists of lectures and on-the-job training.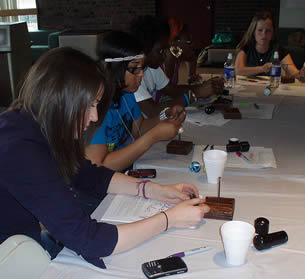 By completing a state approved program, not only will you be allowed to apply for the NNAAP exams but you will also be allowed to work in a nursing home as a nursing aide up to 4 months from completing your training. Since the maximum allotted time to take and pass the test is 2 years, many nursing aide candidates temporarily work while they wait for their scheduled exam date.
Every applicant is given 3 attempts to pass both the written and the skills evaluation test. In order to be listed on the registry and receive a CNA license, you must be able to pass all the tests. The exam results are usually released on the same day of your examination. During retesting, you are allowed to only take the test that you failed at. If you fail for the third time, you will be required to retrain under a DHHS-approved program before you can reapply for the exams.
A CNA license is only valid for up to two years. A notice is sent out by the Registry a few months before your license's expiration date. To avoid any delays in accepting your notice, you must inform the Registry if ever you changed your name or address. You can do this by:
•    Using the Name/Address Change Reporting Form.
•    Calling the Registry to inform them of a mailing address change at (919) 855-3969
•    Sending the Registry a letter.
This town is the county seat of Cherokee County. It is the westernmost county seat in the entire state. This town was named after North Carolina politician Archibald Murphey. According to the latest census, their total population was around 1,956 people. It has a total area of approximately 2.5 sq miles and a population density of 782.4/sq mile.
Examples of health care centers that you can find within the city area include Hiwassee Valley Pool & Wellness Center, Kelley's Home Health Services, Western Home Health Care, Mmc Urgent Care, Children's Developmental Services Agency, and Appalachian Community Services. photo attribution: create-learning