Certified nursing assistant programs in Mayville, North Dakota that are available for enrollment are shown to you in detail on this page. Those who complete the training hours of a state recommended course can become eligible to take the exams to receive their license. Speak with an administrator of the facility to get additional information.
Healthcare Education Network
330 3rd St. NE,
Mayville, ND 58257
(701) 788-4702
If you are planning on entering the medical field, you should try entering as a nursing aide. This type of profession is currently in high demand as the salary rate of nurse's increases. Another reason for its increase in demand is the increase of the number of people who need assistance in their personal care or activities of daily living. When working, a nursing aide will be under the supervision of a registered nurse.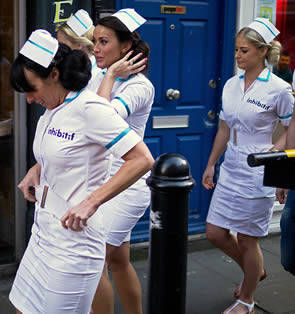 According to the law, the only way for you to truly become a nursing assistant is to pass the Federal's training and testing regulations. By completing a state-approved training program, you will become eligible to apply for the competency evaluation exam, which is officially known as the National Nurse Aide Assessment Program. This exam will test the nursing assistant candidate in both knowledge and competency in performing nursing and nursing-related tasks.
CNA training programs are now being offered in a wide array of training facilities such as community colleges, technical schools, training centers, private institutions, and even healthcare facilities like nursing homes and hospitals. Training costs will vary depending on where you enroll in. The great thing about the process of becoming a nursing assistant is because of its reimbursements and free training.
An individual who is hired by a licensed healthcare facility to work as a nursing assistant prior to enrolling in a training program may not be charged by the program for any of the training costs. These costs may include, but are not limited to, tuition fees and the cost for books. All of the training expenses will be paid by the individual's training employer. For these individuals, they must be certified within 4 months from the start of their work.
In terms of reimbursement, if you were enrolled prior to being hired, then you will have to keep all of the original receipts. To be eligible for reimbursement, you must get employed by a licensed healthcare facility within one year from getting certified.
To work long-term as a nursing assistant, you must get your name on the Nurse Aide Registry. Although taking the license exams is the only way to get into a NAR, a certified nursing assistant may transfer from one registry to another through the process of reciprocity. When applying for reciprocity, it is very important to keep an active status and a clean record in order to pass the criminal background checks.
This city is a part of Traill County. It is often called as May-Port because of its occasional grouping with other neighboring cities that are found in Portland. You can find this city on the Red River Valley which is on the banks Goose River. According to the census of 2010, their total population had reached up to a total of 1,858 people. Their total area is estimated to be around 1.92 sq miles, where almost all of it is land. The population density of the city is estimated to be around 968.7/sq mile.
Health care providers that are available in the city if Mayville include Take Care Clinic at select Walgreens, Meritcare, Rexine Michael DO, Sanford Health, Matthys Orthopaedic Center – Mayville, Richard J. Ness, MS, Omdalen Chiropractic Clinic, Thoreson Glenn, and many more. photo attribution: zoonabar