Nursing assistant training programs located in Marlton, New Jersey are currently being shown on this page. The vocational schools shown here will allow you to take the competency exams after you complete the course. Further details may be obtained by contacting the facility.
CDM Institute
3 Eves Drive, Suite 309,
Marlton, NJ 08053
(856) 983-2220
For those that wish to work anywhere as a CNA in the state of New Jersey they must pass the state license exams. There are two ways to enter the medical field easily and quickly. You can either become a nursing assistant or a personal care assistant. These types of jobs are best for those whose who want to help other people without thinking that much about the financial aspect. Because of the high demand for the two professions, there will be no problems in looking for work.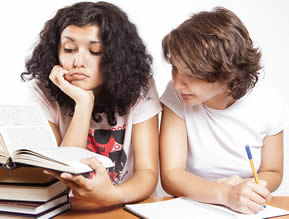 They can either choose to take the NATCEP or the PCA tests. The NATCEP is for those that wish to work in long-tern nursing care facilities, while the latter one is for those that want to work in homes. For those who want to become nursing assistants, they will need to find a training facility that offers NATCEP. The PCA or Personal Care Assistant programs are those who want to work in personal care homes. The two programs offer similar training with only a few differences in their hours.
NATCEP training last for 90 hours. These hours are divided into 50 hours of classroom lectures and 40 hours of clinical duties. As for the PCA courses, training facilities are only required to offer a total of 85 training hours, which are composed of 69 hours of theories and 16 hours of practical exposure.
Take note that the state of New Jersey does not requires the nursing assistants to be certified if they want to work in an acute care hospital. If the hospital gets a license as a long-term care facility or becomes a licensed sub-acute care unit, then the individuals that work there must be certified.
CNA and PCA certification are valid for up to 2 years. In order to continue working as a nursing assistant or personal care aide, the individual must renew it before it expires. One of the requirements to renew the license is to provide proof of employment for at least 8 hours. If the license has been suspended or revoked, it can no longer be renewed.
This is a Census-designated place that is located in Evasham Township. It is located in Burlington County. It was founded in 1676 by a group of English and Welsh farmers. It was originally called by the locals as "Evesham" , which was a name of a village located outside  Stratford-upon-Avon. According to the last census, their total population was around 10,260 people. Marlton has a total area of 3.2 sq miles and has a population density of 3,171.0/sq mile.
Health care clinics that are located in the area include Fanelli Allison S Doctor of Osteopathi, Bancroft Nuero Health, Marlton Dialysis Center, GE Healthcare, Marlton Pediatric Associates, Elmwood Family Physicians, Children's Health Care Foundation of New Jersey, Garden State Behavioral Health Services South, 1st Care Consulting LLC, Virtua Health Inc., Premier Surgical Center, WellCare Professional Management Inc., and many more. photo attribution: collegedegrees360