The nursing assistant training facilities in Lillington, North Carolina that are shown to you on this page are all the state approved programs that you can enroll in as of the moment. For more information about signing up for their training, program costs, or certification requirements, please call the number that is provided for you below.
Central Carolina Community College Harnett County
1075 East Cornelius Harnett Boulevard
Lillington, NC
(910) 893-9101
http://www.cccc.edu/locations/harnett/locations/mainCampus.php
If you want to work as a nursing aide in North Carolina, you first have to get certified by entering your name on the state's Nurse Aide I Registry. The registry contains all the list of individuals who are able to work as a nursing aide and provide nursing aide I tasks.  This list contains registered nurses, licensed practical nurses, medication aides, and even nursing aides II.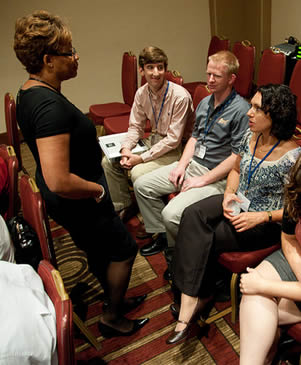 One of the ways to get into the registry is by passing the National Nurse Aide Assessment Program exam or the NNAAP examination. The state's Department of Health and Human Services has contracted with Pearson VUE to assist in the conducting and scoring of the exams. Before you can take the exam, you must first gain eligibility through either one of the different routes:
1.    Complete a N.C. Nursing Aide I program
2.    Complete a training program from a different state that meets the OBRA standards.
3.    Complete or enroll in a N.C.- approved nursing education program.
4.    Complete a Nurse Aide I refresher course
The competency exam consists of two parts. The first is the written exam, which also has an oral version.  The first portion will have 70 multiple-choice questions. If you are taking the written exam, 10 of those questions are pre-test items and are not included in the scoring. The second portion of the exam is the skills exam. You will be asked to perform 5 randomly selected nursing skills in front of an evaluator. To get your certification, you will have to pass all the tests within three attempts. You must use all those three within 2 years from the completion of your training.
North Carolina nursing aide certification is only valid for 24 months. To continue your eligibility to work as a nursing aide, you must renew your license before it expires. One of the requirements for renewal is that you must have worked for at least 8 hours as a paid nursing aide, while under the supervision of a registered nurse. In this state, all renewals of CNA certifications are free of charge.
This town is a part of Harnett County. It is also the county seat of the said county. According to the census of 2000, their total population at that time was 2,915. It has a total area of approximately 4.0 sq miles, where all of it is land. Its population density is 730.5/sq mile.  This town was named after John Alexander Lillington, who was an officer in the Revolution.
Examples of health care centers that you can find in the area include A & G Counseling Services, Edgewater Medical Center & Urgent Care, Duncan Street Residential, Fresenius Medical Care, Peace of Mind Inc., Tala Habilitative Services Inc., and The Legacy Health Care. photo attribution: rdecom