The nursing assistant programs approved by the state and available in Clarkston, Georgia are listed in detail below. Call the facility to speak with a course administrator to learn more about their enrollment opportunities and class curriculum.
Georgia Piedmont Technical College
495 North Indian Creek Drive,
Clarkston, GA 30021
(404) 297-9522
Website: http://www.gptc.edu/
Georgia Perimeter College – Clarkston Campus
652 North Indian Creek Trail,
Clarkston, GA 30021
(678) 891-3030
Website: http://www.gpc.edu/
To become a nursing assistant, you must comply with the different requirements of the state. Among them, the most important are the completion of a state approved NATP and passing the background checks. The background checks for criminal records are done at both federal and state levels. Once you have these two, you will then be able to take the CNA license exams. Before you enroll in a training program, you should make sure that it is approved by the Georgia Medical Care Foundation. These programs take an average of 6 months to complete.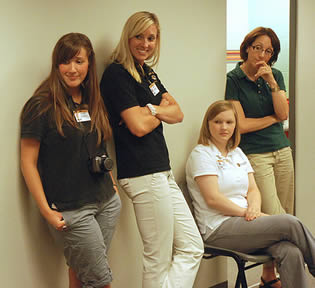 The license exams in this state are composed of a written and a skills evaluation. The written exams can also be replaced with an oral exam if the applicant requests it during his/her application. To get his/her name entered in the state's Nurse Aide Registry, the applicant must pass all the exams. All applicants are allowed to take the exams 3 times within one year. After failing the third attempt, the applicant must undergo retraining before he/she can retake the exams.
CNA from other states can also work in this state by applying for reciprocity. When applying, the most important thing to have is a valid license and a good relationship with their state. Those who are also applying for reciprocity are subjected to both federal and state background checks.
This city is situated in DeKalb County. According to the census of 2010, their total population was estimated to be 7,554. The city has a total area of approximately 1.1 sq miles, where all of it is land. Its population density is 6,900/sq mile.
Examples of health care providers and centers that are situated within the city include Reliable Healthcare Services, Medical Transcription Associates, Clarkston Family Medicine, Take Care Clinic at select Walgreens and many more. photo attribution: komunews