The nursing assistant classes in Carlisle, Pennsylvania that are being offered on this page are all the state approved training programs that are available as of the making of this page. If you know of other programs that have been approved by the PA Department of Health, you can send them to us and we will add them to the list.
Church of God Home, Inc.
801 North Hanover Street,
Carlisle, PA 17013
(717) 249-5322
There are plenty of different reasons why becoming a CNA in Pennsylvania is a great idea. For one reason, the demand for entry-level healthcare workers is constantly high, which makes it easy to look for work. The training, education, and experience you receive as a nurse aide can be used as a stepping stone when you finally decide to get a higher degree. Compared to other careers like nursing, you won't have to spend years training before you get to become one.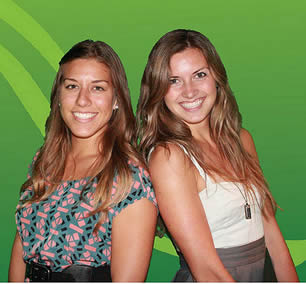 The first thing that you must do to become a certified nursing assistant is to find a training program that is PA state approved and enroll in it. There you will learn all the things that you will need to know when taking care of patients in a long term care facility, or nursing home. This  type of training in Pennsylvania usually lasts around 3 to 4 months, depending on the facility's schedule. Programs are comprised of classroom instruction and supervised clinical practice. Courses are required by the Pennsylvania State Department of Education to last no less than 80 hours. Both theoretical coursework and hands-on training are done at the same time. You can find suitable programs being offered by any of the following:
•    Hospitals
•    High Schools
•    Community Colleges
•    Assisted Living Centers
•    Nursing Homes
•    Technical and Vocational Schools
•    Government Organizations
After you have met all requirements and completed the classes you are then eligible to take the state license exams within the following 24 months. The application forms for the competency exams are usually provided by your CNA school. If you do not receive one, then you may call the American Red Cross at (800) 795-2350 or visit this link: http://www.asisvcs.com/indhome.asp?CPCat=0639NURSE. Applications must be complete and accurate before sending them to:
American Red Cross
Competency Evaluation Program
1804 North Sixth St.,
Harrisburg, PA 17102
The ARC will send you a confirmation within 5 business days after they receive your application. This letter will contain important information regarding your competency exam. If you do not get this letter within 10 days after submitting your application, please call the ARC immediately or visit www.pearsonvue.com to confirm your application status.
The competency exams are composed of written and skills test. Candidates are given three attempts within 24 months after completing their training to pass both parts of the exams. If they fail to pass within the given attempts, or duration, they will have to start all over again and complete another program. Candidates who pass are placed on the Nurse Aide Registry and are given a NA certification.
Do's and Don'ts when taking the exam:
1.    Do get a good night's sleep.
2.    Don't be late for any portion of the exam.
3.    Do bring two valid identification cards and your social security number.
4.    Don't forget to bring two (2) #2 pencils and an eraser.
5.    Do bring a watch with a second hand.
You can find out more about the competency exams by reading the CNA Candidate Handbook. Download a copy by following this link: http://www.asisvcs.com/publications/pdf/063900.pdf.
Nursing assistance right now is so popular that even nursing students and graduates want to get certified. A nursing graduate or a student nurse who can prove that he or she was able to complete the Fundamentals of Nursing can skip training schools and immediately apply for the competency exams. These applicants need to get an Authorization to Test from the Department of Education, and submit it along with the application forms.
Carlisle is the county seat of Cumberland County. This borough is located in the Cumberland Valley, which is a very productive agricultural region. The borough is included in the Harrisburg–Carlisle Metropolitan Statistical Area. As of the 2000 census, their total population had reached up to a total of 17,970 people. It has a total area of 5.4 sq miles and a population density of 3,308.9/sq mile.
Examples of the health care clinics that are available in Carlisle include Ophthalmology & Surgical Institute Of Central PA, Carlisle Regional Medical Center, Cumberland Ear Nose & Throat, Special Event Emergency Medical Services Inc., Dialysis Services of PA, Breast Care Center of Central Pennsylvania, US Health works Medical Group, Sadler Health Center Corp, Addus Health Care, Walnut Bottom Medical Center, and Franklin Family Services Inc. photo attribution: ufv