The licensed nursing assistant classes in New Britain, Connecticut that are shown here offer the training programs that are available at this time. These schools have been approved by the state Department of Public Works and meet recent registry requirements for certification.
E.C. Goodwin Regional Vocational Technical School
735 Slater Road,
New Britain, CT 06053
(860) 827-7709
Monsignor Bojnowski Manor
50 Pulaski Street,
New Britain, CT 06053
(860) 229-0336
New Britain Senior High School
110 Mill Street,
New Britain, CT 06051
(860) 225-6351
YWCA of New Britain
22 Glen Street,
New Britain, CT 06051
(860) 225-4681
If you are planning on entering the medical field, you should consider becoming a nursing assistant. This type of job is one of the most in-demand professions in the medical field today. With the increase in the number of elderly who need assistance with their daily activities and the decline in the number of nurses graduating yearly, nursing homes and other institutions now turn to nursing assistants for help.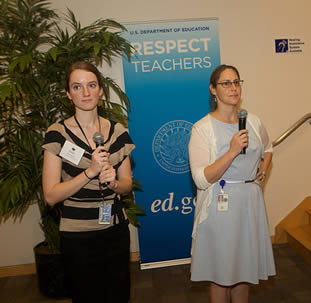 One of the most important requirements of the state requires is the completion of a state certified nurse aide class. These classes are offered by different institutions and take a few weeks to complete. Most classes that are in this state can be completed within 6 months. Once you complete your training, you can then apply for the license exams for this state. If you feel that you are not yet ready to take the exams, you are allowed to postpone it up to 24 months.
CNA license holders can also work here by applying for reciprocity. When applying, an important requirement is having an active or valid license/certification. The applicant must also have a good relationship with the state he/she comes from. Like other applications, they are required to submit a copy of the results of their background checks from criminal records. You can call the company that handles exam, reciprocity and certification questions by calling Prometric at 866-499-7485 to get more information.
This city is a part of Hartford County. It was founded back in 1850 as a town is currently called as "Hardware City" from time to time. It is also sometimes referred to as Hard Hittin' New Britain. You can find this city only a few miles southwest of Hartford. According to the census of 2006, their total population was around 71,254 people. It has a total area of 13.4 sq miles, and has a population density of 5,360/sq mile.
The Hospital of Central Connecticut, Hospital for Special Care, Grove Hill Medical Center, and the Moore Medical are some of the largest employers in the city. Other health care centers that you can find serving this city include Klingberg Family Centers Inc., Community Mental Health Affiliates Inc., Brittany Farms Health Center, Visiting Nurse Association of Central Connecticut Inc., Walnut Hill Care Center, Need-A-Physician, and Wilbert & Associates-Physical Therapy. photo attribution: departmentofed