The certified nursing assistant classes in Lafayette, Indiana that are currently being listed on this page are all the programs that are open for enrollment. If you know of other state approved training programs in the area, please contact us and we will add them to the page.
Tippecanoe School Corporation
21 Elston Road, Lafayette, IN 47905
(765) 474-2481
http://www.tsc.k12.in.us/
You cannot become a CNA in Indiana if you are unable to pass the final exams. Passing the exams is the only way for you to get your name entered in the state's Nurse Aide Registry. The state does not allow a nursing aide to work in a healthcare facility if his or her name is not in the Registry. Before you are allowed to take the exams, you must first comply with the prerequisites. To become eligible to apply for the exams, you will need to complete a ISDH recognized training program. You can find these programs almost in any place in Indiana because of the high demand for the profession. At this time the instruction requirements are 75 hours of skills experience in a nursing environment, and 30 hours of class course work. Aside from enrolling in a program, those who enrolled in a nursing course may also apply. They must have enough nursing credits and meet the minimum hours required for the clinical duties.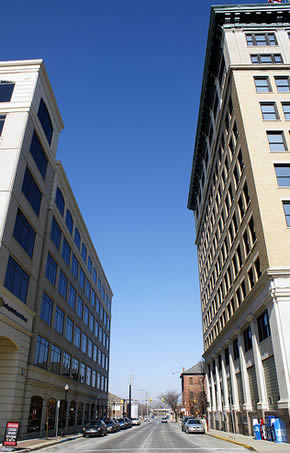 Completion of the training requirements enables you to submit an application to schedule a time to take the certification exams. Once you have successfully taken the test you will be placed on the state registry and become eligible to be hired to work in the state. Nurse aides from other state are also welcome to work in the state. All that they need to do is to apply for reciprocity. When they apply, they should have a good relationship with their state and have a valid license. If their state does not issue licenses, their name should at least be in their Nurse Aide Registry. Call the Indiana State Department of Health Division of Long Term Care for additional help regarding registry requirements at (317) 233-7442 or
(317) 233-1325.
This city is the county sat of Tippecanoe County. It is located about 63 miles northwest from Indianapolis and is on the other side of West Lafayette. With its counterpart city, they both form the Lafayette, IN Metropolitan Statistical Area. This city is also known as "Star City". According to the census of 2010, their total population was around 67,140 residents and has a population density of 2,420.2/sq mile. Lafayette has a total area of approximately 27.74 sq miles, where all of it is land.
Health care centers that are located in the city include Unity Healthcare, Woman's Clinic, Premier Healthcare For Women, Lafayette Obstetrics & Gynecology, Arnett Surgery Center, Family Services Inc., Advanced Physical Therapy PC, Family Foot Clinic, Greater Lafayette Health Services – Rehabilitation Services, Unity Healthcare Lafayette Orthopaedic Clinic, Associated Psychotherapists, and many more. photo attribution: paul_everett82