Classes offered in Harrisonburg, Virginia to teach one to become a nursing assistant are located below. All schools shown have met with the approval of the Department of Health. For additional details about CNA training in Harrisonburg, contact one of the program facilities using the phone numbers found below.
Massanutten Technical Center
325 Pleasant Valley Road
Harrisonburg, VA 22801
(540) 434-5961
Sunnyside Retirement Community
3935 Sunnyside Drive, Suite A
Harrisonburg, VA 22801
(540) 568-8200
The increase in the number of elderly in the population has caused an increase in the demand for health care providers. One of the most in demand health care provider today is the nursing aide. The high demand has raised a lot of questions from people who are showing interest in becoming one. To help you make the proper career choice, it is important that you learn what it exactly means to be a nursing aide.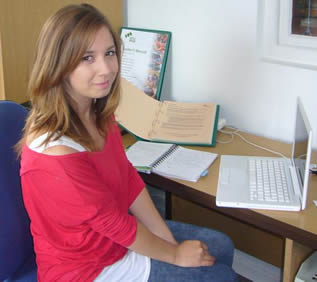 What is a Nursing Aide?
A nursing aide can be defined as a trained individual who helps nurses take care of patients. Nursing aides can be found working in different health care settings such as hospitals, nursing homes, assisted living centers, long-term care facilities, and even in the patient's own home.
What does a Nursing Aide do?
The tasks a nursing aide depends on what is delegated by the nurses. Their job description is very wide and often involves certain tasks that can be unappealing to some. They often help patients bathe, change their diapers, feed them, help them go to the toilet, clean their rooms and surroundings, and other daily activities.
What do you need to become a Nursing Aide?
The OBRA of '87 requires all nursing aides to be properly trained and certified to work in a state-approved health care facility. Employers are asked to verify each applicant's certification before hiring them. This will help ensure that the patients will only receive proper care.
Where to get CNA training?
Nurse aide programs are offered by different institutions and schools. Just make sure to choose a program that is approved by the state's Board of Nursing. You can find programs offered through the following:
•    Hospitals
•    Nursing homes
•    Community colleges
•    Vocational Schools
•    Technical Colleges
•    American Red Cross
•    Private training institutions
•    High Schools
•    Websites
•    Government Organizations
What is taught in a CNA program?
Instruction in this state consists of 75 hours of lectures and practical training. Even as a student you will already have the opportunity of what it is like to work as a CNA. You will be taught important concepts such as infection control, mental health, communication skills, basic nursing care, personal care, safety and emergency care, patients' rights and independence.
How to get a Nurse Aide Certification?
You can get a certification by taking the National Nurse Aide Assessment Program examination or NNAAP exam. This is a two part exam that consists of a multiple-choice knowledge test and a skills evaluation exam. Both tests must be passed to get a certification.
Need to Know
If you need more information about becoming a CNA, you can visit www.pearsonvue.com or www.dhp.virginia.gov and download a copy of the Candidate Handbook.  You can also call the Board of Nursing at (804) 367-4569 or send an email to nursebd@dhp.virginia.gov.
This is an independent city that is also the county seat of Rockingham County. This city was founded back in 1737 and was named after Thomas Harrison, a son of English settlers. Harrisonburg is one of the principal cities of the Harrisonburg, Virginia Metropolitan Statistical Area. According to the census of 2010, their total population had reached up to a total of 48,914 people. It has a total area of about 17.6 sq miles and a population density of 2,843.8/sq mile.
Health care centers that you can find in the city include Harrisonburg Rockingham Free Clinic, Family Life Resource Center, Wettstone Richard EDD LPC LMFT, Grey Cynthia EDS LPC, Center for Marriage and Family Counseling, Rmh Healthsource, Emergicare, Harrisonburg Pregnancy Center, and many more. photo attribution: salforduniversity