The nursing assistant classes provided by schools located in Dallas, Oregon are shown to you on this page. The classes that are listed include nursing assistant programs that have two different levels available. Programs shown have been approved by the registry and meet state requirements.
Dallas Retirement Village Health Care Center
377 NW Jasper Street, Dallas, OR 97338
(503) 623-5581
http://www.dallasretirementvillage.com/
lgamble@dryhome.com
[Level 1 and Level 2 Nurse Aid Programs Available]
The process of becoming a nursing aide is quicker and easier compared to other courses that you can take in order to enter the health industry. According to the OBRA of 1987, to work as a nursing aide, you must be certified in order to work as a nursing aide. Although their certification process for each state is a bit difference, the general process is the same.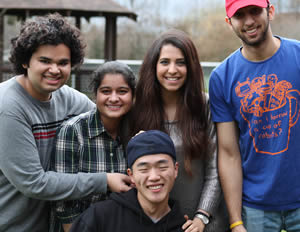 To get certified in Oregon, you must be able to pass the nursing assistant 1 license exams. The exams are handled by the Headmaster Testing Company and consist of a written/oral examination and a return skills demonstration. If you are able to pass all the tests, you will get your certificate in the mail within 10 business days from your exam date.
A nursing assistant 1 license will make you eligible to work as a nursing aide in a nursing facility or a long-term care center for up to two years. If you feel that you want to further your career, you can chose to become a nursing assistant 2. The Board of Nursing has approved three different CNA 2 categories. You can train for acute care, dementia care, and restorative care. Each category will have its own required additional training that you must complete and a corresponding exam.
Another route that you can follow to further your career is to become a medication aide. To be eligible to train at a state-certified CMA training course, you must have a minimum of 6 months working experience as a nursing aide. This work may either be full-time or part-time that will still total of 6 months.
The renewal of both a CMA and a nursing assistant license will require the holder to work for at least 400 hours, which is equivalent to 3 months work, as a paid nursing assistant while under the supervision of a registered nurse. In addition to these hours, CMA license holders must also attend 8 hours of continuing education. Keep in mind that the work as a CMA can be considered as a work of a nursing assistant; but not vice-versa.
Dallas is the county seat of Polk County. As of the latest census, their population has now reached up to 14,583. You can find this city on Rickreall Creek which is a few miles west of Salem. This city is still part of the Salem Metropolitan Statistical Area. It has a total area of 4.4 sq miles where all of it is land. It also has a population density of 3,031.8/sq miles.
Examples of health clinics found in Dallas include Dallas Family Medicine LLC, Steven A. LaTulippe, M.D., South View Medical Arts, Ordonez Carlos MD, West Valley Physicians and Surgeons, Oregon Family Health/Dr. W. Peffley, Polk County Mental Health Department, Salveo Family Medicine, Aldrich Christy, Polk Veterinary Clinic, and Western Oregon University Student Health. photo attribution: ufv