The nursing assistant classes located in Cartersville, Georgia that are open for enrollment are listed below. Call one of the schools to find out more about their training program and how you can get your certification.
Cass High School
738 Grassdale Rd.,
Cartersville, GA 30121
(678) 986-0012
Maple Ridge Health Care Center
22 Maple Ridge Rd.,
Cartersville, GA 30121
(770) 606-8800
Starcrest of Cartersville
196 North Dixie Ave.,
Cartersville, GA 30120
(770) 387-0662
American Red Cross Coosa Valley Georgia Chapter
320 West Cherokee Ave.,
Cartersville, GA 30120
(706) 291-6648
Website: www.redcross.org/
More and more people want to know what the different requirements are in getting a CNA license. This type of profession is one of the most in-demand jobs in the medical field today. It is not that hard to become a nursing aide if the state of Georgia if you know what are the requirements.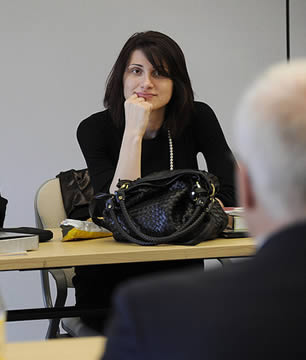 To ensure that the aspiring nursing aides are well capable of taking proper care of the residents/patients, they are required by the state to complete a NATP. These programs are offered by colleges, high schools, nursing homes, and other institutions. To complete a program, you must have at least 85 hours of training. Your training hours are also required to have 24 hours of clinical duties. Before any student is allowed to go to the clinical rotations, he/she must have 100% in the laboratory rotation. It takes an average of 2 to 6 months to complete your training
When you are through with your training, your next step is to take on the license exams. The license exams for this state are composed of a written and a skills evaluation exam. To get your license, you have to pass all the exams. If you pass, your name will be entered in the state's Nurse Aide Registry. You have to maintain this status to be eligible for long-term work as a nursing aide.
This is a city that is the county seat of Bartow County. According to the census of 2010, their total population had reached up to a total of 19,731. It has a total area of 23.5 sq miles and has a population density of 807.0/sq mile.
The Cartersville Medical Center, and The Hope Center are two of the main employers in the city. Other health care providers that you can find in the area include Fresenius Medical Care North America, New Life Health Center, Geriatric Care of Atlanta, Community Health Network, Sachs Gregg R Doctor of Osteopathi, and The Healing Hand Clinic. photo attribution: codnewsroom