The state approved nursing assistant training courses in Albany, Georgia that are open for enrollment as of the making of this post are listed below. Included in the list are the nursing home programs, college classes, and vocational instruction that is being offered.
Albany Technical College Main Campus
1704 South Slappey Blvd.,
Albany, GA 31701
(229) 430-3062
Website: http://www.albanytech.edu/
Go With a Nurses Assistant
P.O. Box 50121,
Albany, GA 31707
(229) 483-0025
Jackson Career Center
1707 East Oglethorpe Blvd.,
Albany, GA 31705
(229) 888-5086
Turner Job Corps Center
2000 Schilling Ave.,
Albany, GA 31705
(229) 883-8500
Website: http://turner.jobcorps.gov
There are plenty of ways for you to become a nursing assistant in the state of Georgia. One of the most common ways is to take on the license exams. You cannot take the license exams without completing the different prerequisites. To be eligible to apply for the license exams, you must choose a Nurse Aide Training Program that is approved by the GMCF. It is very important that the CNAs in this state are well competent to take care of the patients and meet the requirements of the Medicaid healthcare facilities. These programs are scattered all over the state. You can see on this page the programs that are found in the area. Most of the programs in this state can be completed within 6 months of continuous training.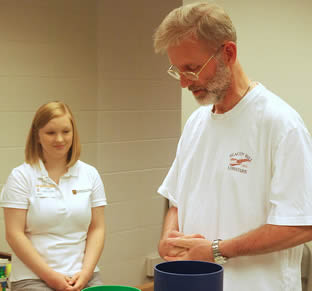 Once you become eligible, you can send in your completed application forms along with the needed paperwork. You will need to send a copy of your high school diploma, proof of your training, fingerprint cards for the background checks, and the passport sized pictures. You must also undergo TB testing and immunizations to make sure that you are not carrying any communicable diseases. You will not be allowed to proceed if you fail the background checks.
Albany is the county seat of Dougherty County. It is a main city of the Albany, Georgia metropolitan area. You can find this city on the western portion of the state. The city has several nicknames; some of it is The Good Life City and The Pecan Capital of the World. According to the census of 2010, their total population was at 77,434. Its total area is estimated to be 55.9 sq miles and has a population density of 1,385.5/sq mile.
The Phoebe Putney Memorial Hospital is one of the biggest employers in the city. Other health care facilities located in Albany include Strategic Healthcare Partners, Apra Healthcare, Private Clinic Albany, Intrepid USA Healthcare Services, Ware Health Care Services, Helping Hand Private Home Care, Statewide Healthcare Services, and many more. photo attribution: komunews