Students looking to enroll in nurse aide training in Weyauwega, Wisconsin can find the available programs below. For more information about taking their exam prep course, please call the school number listed below to talk with an administrator from the facility.
LIFE CARE
E 6264 COUNTY HIGHWAY X
WEYAUWEGA, WI 54983-
(715) 258-8131
The Wisconsin Nurse Aide Registry is a complete list of all the individuals who are allowed to work in a Medicare/Medicaid nursing facility as CNAs. Only nursing aides whose names are on the Registry are allowed to work in a nursing facility for more than 4 months. Employers will always check the names of their applicants before hiring.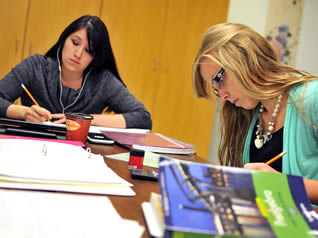 If you've never been certified before as a nursing aide, then your only option to get in is by passing the National Nurse Aide Assessment Program exam or NNAAP exam. In order to qualify for the NNAAP exam, you'll need to successfully complete a state-approved training course. And the fastest and best way to do that is to enroll in a Nursing Aide Training Program.
NATPs are offered by various healthcare institutions and schools. You can find them offered through hospitals, nursing homes, community colleges, private training centers, government organizations, and technical and vocational schools. Completing an online course is not acceptable in this state because online courses lack the practical training portion of the approved curriculum.
Approved programs are required to offer their students a minimum of 120 hours, of which 32 hours are allocated for clinical practice. Students, during the entire clinical practice, will be under the supervision of a CNA instructor. They are not allowed to perform any procedure without the knowledge or presence of their instructor.
Once they complete your training, you'll be able to submit your application for the NNAAP exam. Before you submit, make sure that you have everything, especially the payment fee of $115 for the testing. Incomplete applications won't be processed by the ARC. All applications must be mailed or faxed to:
American Red Cross
WI NNAAP
1806 N. 6h St.
Harrisburg, PA 17120
Fax: (866) 257-6506
The NNAAP exam consists of a written/oral test and a skills evaluation exam. If you want to take the oral exam, you must indicate this when submitting your application. Both these tests are conducted on the same day. You must pass all tests in order to gain entry into the Nurse Aide Registry and receive your CNA card, which you can use for job applications. Pearson VUE handles all inquiries regarding the Wisconsin Nurse Aide Registry and can be reached for questions toll free at (877) 329-8760.
This city is in Waupaca County. You can find it on Wisconsin Highway 110. Other major roads that you can find in the area include U.S. Route 10 and Wisconsin 49. According to the last census, their total population was around 1,806 people. It has a total area of about 1.6 sq miles and has a population density of 1,113.7/sq mile.
Examples of health care centers that you can find in the area include Weyauwega Health Care Center, Twohig William J DDS, Dr. Todd W. Wild, MidWest Professional Hypnos, G & G Corevents & Machining Inc., Raschke Chiropractic Center Sc and many more. photo attribution: ufv