By signing-up for nurse aide training in Wausau, Wisconsin you will learn examination preparedness and get to practice the skills used on the job. Course shown here are open for enrollment and meet the specifications needed by the state registry. For more information about the certified classes open for enrollment, please call the number provided.
NORTHCENTRAL TECHNICAL COLLEGE
1000 CAMPUS DR
WAUSAU, WI 54401-
(715) 803-1338
http://www.ntc.edu/technical-diplomas/health/305431
(Multiple classes are being offered)
A nurse aide works under the direct supervision of a registered nurse (RN). They help provide and maintain nursing services given to patients who are in hospitals and long-term care facilities. Nursing aides are currently in demand not just in Wisconsin, but all across the U.S. This high demand means that there won't be any problems looking for work once you get certified.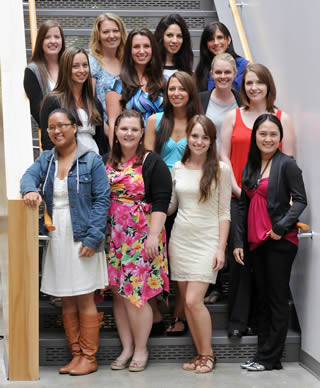 If you had never received any training in providing health care services, then you will have to find a suitable training program to enroll in. When looking for a program, you must make sure that the program you choose is approved by the state to ensure that your training will meet federal and state standards. Approved programs consist of 120 hours of lectures and supervised clinical practice. Approved curriculum will always offer a minimum of 32 hours of clinical practice. Depending on the program you choose, it can take you around 2 to 6 months to complete your training.
You will be allowed to apply for the NNAAP exam after successfully completing a state-approved training program. The NNAAP exam is the final step in becoming a full-time CNA. This exam consists of a written/oral test and a skills evaluation exam. Candidates are given 3 attempts to pass both tests to get into the state's Nurse Aide Registry. These attempts are only valid within one year after completing their training.
According to the law, only a nurse aide who's listed on the state's Nurse Aide Registry is allowed to work in a federally-certified nursing facility. A nurse aide from another state may transfer his/her certification to the NAR by applying for reciprocity. To qualify, the applicant must have received similar training to the ones offered in Wisconsin. They must have a current certification and a clean record upon applying. Having records such as patient abuse, neglect, or theft may hurt their chances of getting approved.
Names on the Registry, as well as CNA certifications, are only valid for 2 years. Nurse aides must renew their certification to keep their names on the Registry. No employee is allowed to continue working with an expired certification. You can qualify to renew your certification if you work for at least 8 hours while under the supervision of an RN in a:
•     Nursing home
•    Intermediate care facilities for mentally challenged persons
•    Home health agencies
•    Hospices
This city is the county seat of Maratown County. This town is just adjacent to the town with the same name. It is also divided by the Wisconsin River. Wausau belongs to the Wausau Metropolitan Statistical Area . According to the census of 2000, their total population was around 38,426 people. It has a total area of approximately 17.8 sq miles and has a population density of 2,330.7/sq mile.
Health care centers that you can find serving the city include Catholic Charities, Aspen Dental, County Market Pharmacy, Applegate Terrace Assisted Living, Genesis Ventures Inc., Baker-Borski Chiropractic, Aspirus Ob/Gyn Associates, Associates In Pathology, Urology Specialists of Wisconsin Sc, and Pritzl Elder Care Consulting. photo attribution: ufv