The nurse aide training in Pittsboro that is approved by the North Carolina Department of Health and Services and is available as of the making of this post is all shown to you on this page. To get  recent details on the steps required to achieve certification, contact the school and talk with a program adviser.
Central Carolina Community College
764 West Street, Pittsboro, NC 27312-8822
(919) 542-6495
http://www.cccc.edu/
The National Nurse Aide Assessment Program (NNAAP) examination was developed to determine the capacity of a nurse aide candidate to actually take care of the patients. If you want to become a nurse aide, then you will need to challenge and pass this examination. To help with the administration, scoring, and releasing of the exam results, the N.C. DHHS has contracted Pearson VUE, which is one of the leading testing companies.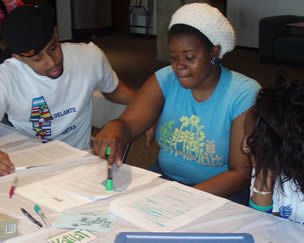 There are two parts of the exams which you must be able to pass both of them for you name to be entered on the Registry. The first portion of the exam is the written exam, which has a total of 70 multiple-choice questions. You will be given a maximum of 2 hours to answer all of the questions. A warning will be made by the nurse aide evaluator if there is only 15 minutes remaining.
The written exam is also given orally. This is very beneficial to those who have trouble with written English. The oral exam may either be taken in English or Spanish. Compared to the written exam, this exam consists of 60 multiple-choice questions and another 10 multiple-choice questions that will test your reading and comprehension skills. Like the written exam, the time limit for taking the oral exam is also 2 hours. To get take an oral exam instead of a written exam, you will need to submit a letter of request when you apply to take the exam.
The second portion of the exam is the clinical skills tests. In this exam, you will be asked to perform 5 randomly selected nursing tasks. You, and every candidate, will be given a total of 30 minutes to do all the skills in front of the nurse aide evaluator. To pass this test, you must be able to do all the skills satisfactorily.
You are expected to arrive at the testing area 30 minutes before the actual start of your exam. If you arrive late, you will no longer be allowed to enter and take the exam. The payment that you paid for the exam will be considered forfeited and you will not get a refund. If you have problems with your scheduled exam date and want to reschedule or cancel, you will need to inform Pearson VUE at least 9 calendar days before the actual start of your exam.
This town is the county seat of Chatham County. You can find this town about 34 miles southwest of Raleigh. It is also just a few miles southeast of Greensboro and south of Chapel Hill. This town was established back in 1785 and was named after William Pitt, 1st Earl of Chatham. According to the 2010 census, their total population was at 3,743 people. It has a total are of approximately 3.4 sq miles, and a population density of 1,100.9/sq mile.
Health care centers that you can find in the area include All Women's Health Care, Bayada Home Health Care, Carolina Doctors Med Care PC, Community Family Medicine, Therapeutic Alternatives Club Insight, Preschool Outreach Program, New Beginnings Counseling ServicesChatham Counseling Center, and many more. photo attribution: create-learning