The educational institutions offering nurse aide training in Pilot Mountain, North Carolina can be seen below. Those who qualify for the program will receive hands-on skills practice as well as health care theory instruction. For more information about enrolling in a program, class schedules, or the cost of tuition, just call the number below.
Surry Community College/Pilot Center
612 E. Main Street
Pilot Mountain, NC 27041
(336) 386-3619
http://www.surry.edu/
CNAs are individuals who provide patients with nursing or nursing-related care while under the supervision of the nurses and the medical staff. The scope of work as a nursing aide may be a bit limited to tasks involving personal care, body mechanics, nutrition, elimination, safety, and some emergency procedures for their training is considered as basic. If you want to increase your work, you can try to get advance certifications such as becoming a nursing aide II or a CMA.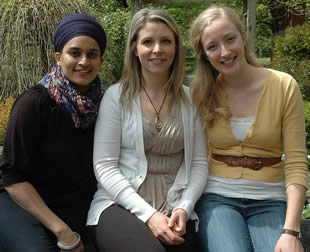 Certified medication assistants or CMAs are nursing aides who are trained in the basic concepts of medication administration and are allowed to give certain medications to the patients. CMAs still work under the supervision of the nurses. Examples of medications that a worker in this profession can give includes oral medications, topical creams, ointments, nasal sprays, inhalers, patches, and ear medication.
To be one, you must first maintain your nursing aide certificate and maintain a clean record with both the state and the federal government. Next, you are going to enroll in a state-approved CMA program, which lasts 24 hours. As soon as you are done with your training, you can then challenge the competency evaluation exam which, like the NNAAP exams, is also offered by Pearson VUE.
The CMA competency exam consists only of a 60-item multiple-choice exam. This examination is administered on an electric testing system. As soon as you are through, you will immediately see your results. If you pass, your name will be added to the Registry and your record on the NAR I will be updated.
CMA certifications are also valid only for 24 months. To be eligible for renewal, you must show that you worked for at least 8 hours within that time. During your employment, you must have worked as a medication aide.  A notice for renewal is usually sent 2 to 3 months before the expiration of your registry listing. The Registry will also send along the renewal application forms. If you do not receive the forms, you can get a copy by downloading it at www.ncnar.org.
This town is a part of Surry County. It was named after its nearby landmark which is Pilot Mountain. According to the 2010 census, their total population was around 1,477 people. It has a total area of approximately 1.7 sq miles, where all of it is land. Its population density is 742.3/sq mile.
Examples of health care centers and providers that you can find in the area include Pilot Mountain Family Medicine, Lankford C Wayne MD, Keith Randall S MD, Johnson Candice Fnp, Medical Associates of Surry Pilot Mountain, Holly Springs Family Practice, Perry J Todd MD, Novant Health, and many more. photo attribution: ufv