The nurse aide training that meets state requirements and is open in Monticello, Georgia are listed on this page. The courses listed here make you eligible to take the certification exams and attending one of these courses is necessary to become eligible to qualify.
Jasper County High School
14477 Highway 11 North,
Monticello, GA 31064
(706) 468-5016
If you are planning on becoming a nursing assistant, you should find out what the different requirements are. Most of the requirements can easily be completed within several months. The first thing that you must do is to complete CNA classes that have been approved by the Georgia Medical Care Foundation. These programs are found all over the state and can be completed within 6 months. They are offered by high schools, colleges, community training centers, and some healthcare centers.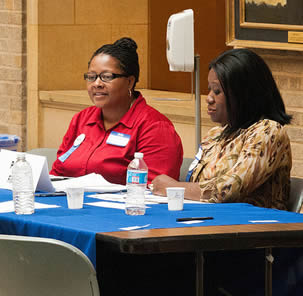 These programs are required by the state to have a minimum of 85 hours of training. Their training programs should include classroom lectures, clinical rotations, and laboratory rotation. A student will not be allowed to proceed to the clinical rotations if he/she does not get a 100% rating in the lab. When the students go to the clinical area, they will be under the supervision of a registered nurse or a LPN.
Once they completed their education and training, they can then apply for the license exams. When applying, they will need to submit the necessary documents like transcripts, high school diploma, proof of training, fingerprint cards, as well as the payment for the exam fees. The license exams for this state are also handled by the GMCF.
This city is the county seat of Jasper County. It is considered as the largest city in the county. According to the latest census, their total population was at 2,428 people. It has a total area of 3 sq miles, where all of it is land. Its population density is estimated to be 809.3/sq mile.
Examples of health care providers and facilities that you can avail within the city include Venture Medical Associates, Primary Care Center of Monticello, RAI Dialysis Care Center, Blake W Kenny MD, Thompson Leigh Anna MD, and many more. photo attribution: usdagov