The nurse aide classes in Mocksville, North Carolina that can be found on this page are all the state approved, certified training programs that are currently being offered as of the moment. For more information about their license course, class schedules, or tuition fees, please call the number provided and speak with an administrator.
Davidson Community College/Mocksville Campus
1205 Salisbury Road
Mocksville, NC 27028-9302
(336) 249-8186
http://www.davidsonccc.edu/
There is a great demand for nursing assistants throughout the U.S., including North Carolina. Pursuing a career as a certified nursing aide is one of the best options that many people have to enter the medical field. The great thing about the CNA training in N.C. is that it is offered in different facilities such as nursing homes, hospitals, community training centers, private training facilities, and even high schools. Through the state's Health Occupations Education programs, high school students can also start to train to become a nursing assistant since there is no minimum age requirement to become one.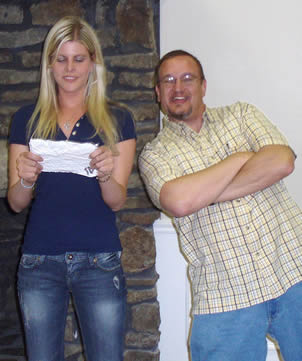 To ensure that the nursing assistant candidates are competent to handle patients, the NNAAP examinations were developed. The exams consist of a written/oral exam and a clinical skills evaluation, which the candidate must pass in order to gain entry into the N.C. Nurse Aide I Registry. Only those individuals who were able to meet the OBRA requirements are entered into the Registry and are allowed to work in a nursing facility as a nursing assistant.
Every employer is required to verify the status of a nursing assistant on the Registry before they hire him. To avoid any complications, nursing assistants are required to keep their records on the Registry up to date. They must inform the Registry if ever they changed their names or address. Those who changed their names/address will have to fill out the reporting form (http://www.ncdhhs.gov/dhsr/hcpr/pdf/nar_coaf.pdf) and sent it to the Division of Health Service Regulations at 2709 Mailing Service Center, Raleigh, North Carolina 27699-2709. If they only changed their address, they can inform the Registry by calling (919) 855-3969.
A CNA certificate is only valid for 2 years. Its initial expiration date is set on the last day of the month that it was issued. The holder/owner must renew his license before it expires. In this state, there are no charges for renewing ones license. Keep in mind that an expired license may no longer be renewed. If the nursing assistant's license expires and he wishes to work in a nursing home, he will have to start all over by retraining and retesting.
This town is the county seat of Davie County. According to the 2010 census, their total population has now reached up to 4,178. It has a total area of approximately 6.9 square miles, where all of it is land. Its population density is 607.2/sq mile.
Examples of health care centers that you can find in the area include Davie Primary & Urgent Care, Medical Associates of Davie, Carenet Counseling Center of Davie County, Wake Forest Baptist-Health Care Center-Davie, Piedmont Healthcare, and Davie County Ems – Emergency Services. photo attribution: create-learning