The nurse aide training facilities in Metter, Georgia that are listed on this page are all certification courses that you can enroll in. For more information about ways to receive your state license to work, please call the number below.
Azalea Health and Rehabilitation
300 Cedar Street,
Metter, GA 30439
(912) 685-5734
Website: http://www.azaleahealth.org/
If you are looking for a way to enter the medical field, you should consider becoming a nursing assistant in Georgia. This is type of job that is best suitable for those who want to help others without expecting that much in return. The good thing in choosing the job is that it is highly in demand not long in Georgia, but in other states as well.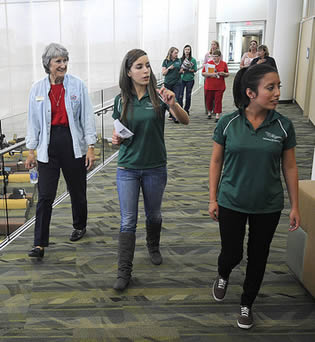 There are several different requirements that must be done before you can start your work as a nursing assistant. The first step is enrolling in CNA classes that are approved by the Georgia Medical Care Foundation. They make sure that the programs train their students to be well competent that they can be placed in any healthcare setting. It is also important that their nurse aides meet the requirements of the Medicaid healthcare facilities. Depending on the program you enroll in, it will take you an average of 2 to 6 months to complete your training.
After your training, your next step is to take on the license exams. You cannot work for a long period as a nursing assistant if your name is not in the state's Nurse Aide Registry. Once your name will be entered there, you will then receive your license.Those added to the registry have there name included there for 24 months. To remain active there one must work at least 8 hours as a nurse aide every 24 month time span.
CNA license holders from other states are also able to work here by applying for reciprocity. You must currently be in good standing and have an active certification in the state you are transferring from to qualify. To apply for this process you can visit the Georgia Web portal at www.mmis.georgia.gov or by calling (678) 527-3010 (local) or (800) 414-4358.
Metter is the county seat of Candler County. According to the latest census, their total population was around 3,879. It has a total area of approximately 7.4 sq miles, where almost all of it is lan. Its population density is estimated to be 529.8/sq mile.
Examples of health care providers and facilities that are serving the city include East Georgia Healthcare Center Inc., St Joseph's/Candler Medical Group-Metter – Metter Drs Branch Smith Beville, Family Medical Clinic, Atekha Nephrology Clinic, Take Care Clinic at select Walgreens, and many more. photo attribution: codnewsroom