The certified nurse aide training courses located in Kittanning, Pennsylvania that are currently available for enrollment are shown to you on this page. For more information about class instruction, course curriculum, or tuition rates, please call the phone number provided for you below.
Kittanning Care Center
R.D. 1, Route 422 East,
Kittanning, PA 16201
(724) 545-2273
This is the best time for you to become a nursing assistant. This type of job is in demand today because of the increased number of people who need assistance with their daily activities. As a CNA in the Pennsylvania, you will be taking care of patients with the use of  basic nursing skills that you learned in the training program. Before enrolling in a nursing assistant training school you will want to make sure it is approved by the state of PA.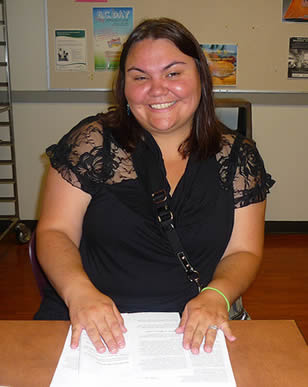 There are several different requirements that must be met before one can work as a nursing aide in the State of Pennsylvania. Some of these requirements can take a few months to complete, while others only a few hours. To give you a general idea of what you need to undergo to become a CNA, here is a general overview.
Criminal Background Checks
Before you can start training to become a nursing aide, you will have to undergo the criminal background checks with fingerprinting. These checks are done at both federal and state levels. Nobody is allowed to enroll in a training class without cleaning the checks. All approved classes in the state require these check results to be submitted upon enrollment.
Background Check Fees:
–    State Level: $10
–    FBI: $28.75
CNA Training Classes
All aspiring nursing aides are required to receive proper instructions in a training class that is approved by the state's Department of Education. You may find these classes offered by hospitals, nursing homes, community colleges, and other healthcare institutions and training facilities. These classes consist of 42.5 hours of theoretical coursework and 37.5 hours of supervised clinical practice. The duration of the training may vary from up to 3 to 4 months, depending on a training facility's schedule.
To be accepted into a program, an applicant must be:
–    At least 16 years of age or older;
–    Physically and mentally healthy;
–    Free of communicable diseases;
–    Able to speak and understand Basic English;
–    A high school graduate or have something equivalent (not all programs require this).
Courses must provide both theoretical instruction, as well as clinical experience with hands-on skills practice. Your course will prepare you to take the certification exams which are a requirement to complete before you can work as a CNA.
National Nurse Aide Assessment Program Exam
The NNAAP exam was designed to test the competency of all aspiring candidates in their knowledge and skills in all things necessary to become a competent nursing aide. The exam consists of a written test and a skills evaluation exam. Candidates will have 120 minutes to answer all multiple-choice questions of the written exam and 30 minutes to perform all 5 randomly selected nursing skills. Candidates must pass both tests in order to get into the Nurse Aide Registry.
The NNAAP exams in this state are conducted by the American Red Cross (ARC) with the help of Pearson VUE. You can get an application form by either going to Pearson VUE's website at www.pearsonvue.com or by calling the ARC at (800) 795-2350. To locate testing locations near you call the American Red Cross at 1-800-795-2350. All applications must be sent to the ARC at:
American Red Cross
Competency Evaluation Program
1804 N. 6th Street,
Harrisburg, PA 17102
On the day of the examination all applicants must bring the following:
1.    Two recent, valid identification with applicant's signature
2.    Three (3) #2 pencils
3.    An eraser
4.    Social Security Number
5.    Wristwatch with second hand
If you want to know more about the exams, you can call the ARC or visit Pearson VUE's website and get a copy of the CNA Candidate Handbook. This handbook will contain detailed information regarding the NNAAP exams, as well as sample tests and application forms.
This borough is the county seat of Armstrong County. It is located on the eastern bank of the Allegheny River and is about 44 miles from Pittsburgh. The name of the city is a Native American language that means "on the main river". As of the latest census that was taken there, their total population had reached up to a total of 4,787 people. They have population density of 4,615.2 / sq mile. The total area of this borough is estimated to be about 1 square mile, where all of it is land.
Health care centers that are found in Kittanning are Family Counseling Center of Armstrong County – Developmental Disabilities, Armstrong County Health Center, Mental Health Association, Phoenix Rehabilitation & Health Services Inc., Armstrong Consumer Family Satisfaction Team, Hepner Bert C Doctor of Osteopathi, Armstrong Indiana Mental Health & Mental Retardation Program, and many more. photo attribution: ufv