The training for one to become a nurse aide in Fredericksburg, Virginia that is shown on this page offer the most recent contact information for schools that you can enroll in as of the moment. Call one of the institutions listed on this page for more details about the health care training, program requirements, class schedules, and the cost of tuition.
Golden Living Center
3900 Plank Road
Fredericksburg, VA 22407
(540) 786-8351
Career Training Solutions
100 Riverside Parkway
Fredericksburg, Virginia 22406
(540) 373-2200
MediCorp Health System
1001 Sam Perry Blvd.
Fredericksburg, VA 22401
(540) 741-1100
There will always be good working opportunities in the field of health. This is because there will always be a need for health care providers, especially since the number of elderly in the population has greatly increased over the last years. One of the best ways to start a career in this field is to become a certified nursing aide.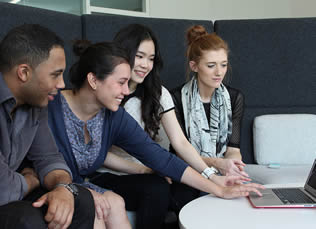 How to become a CNA
The first thing that you need to do is to look for a suitable program to enroll in. Selecting the best program can be a bit difficult for some people since there are now a lot of institutions and schools that are now offering nursing assistant training. To ensure that you receive the training that you need, you must choose a program that is approved by the Board of Nursing.
Approved programs mostly take 2 to 6 months to complete. They are required by the BON to offer no less than 75 hours of classroom and clinical practice while under the supervision of a qualified CNA trainer. Students are taught about basic nursing skills and procedures as well as concepts like infection control, vital signs, nutrition, safety and emergency care, and patient right and independence.
Once the candidates complete their training they can now apply for the NNAAP exam. The NNAAP exam will challenge all that they have learned during their training. The NNAAP exam consists of two parts – a written (oral) knowledge test and a random practical skills test. Candidates who are able to pass both of them will get a certificate, which can be used when they apply for work. Employers will only hire nurse aides who are certified by the Board of Nursing.
How to improve being a CNA
Your certification upon initial entry into the NAR is only a basic certification. If you wish to improve your knowledge and skills as a nursing aide, then there are a number of advance certifications that you can add to your basic certification. Advance certification will increase your responsibilities as a certified nursing aide and the tasks and procedure that you are allowed to do. Some certifications do not require an exam. Some of them just require you to complete an advanced training program.
Other ways to improve your career opportunity
Another great way to increase your career options is to get a medication aide certification. Once you get a CMA certification you will be allowed to provide patients with certain types of medications. Medication aides still work under the supervision of registered nurses. Like CNAs, you must complete a program as well as pass their certification exam to become an eligible worker.
This is a independent city that is in the Commonwealth of Virginia. You can find this city a few miles south of Washington D.C. and about 58 miles north of Richmond. According to the census of 2010, their total population had reached up to 24,286 people. It has a total area of approximately 10.5 sq miles and has a population density of 2,208.9/sq mile.
Health care centers that you can find in the area include Pratt Medical, Counseling Associates of Fredericksburg, Family Outreach Community Uniform Services Group Solutions, Community Health Center of The Rappahannock Region, Culpeper Regional Health System, Mental Health Association, Alternative Health Care Center, and many more. photo attribution: salforduniversity