The nurse aide training programs in Forrest City, Arkansas that is shown on this page offers instruction opportunities that are open for enrollment right now. If you know of any other state licensed course that are available in this town, contact us and we will add them to the page.
East Arkansas Community College Nursing Assistant Program
1700 Newcastle Road,
Forrest City, AR 72335
(870) 633-4480
Passing of one of the training programs listed above is one of the requirements for you to become certified nursing assistant in the State of Arkansas. This is a requirement to take the state exams. You cannot take work in this state if you do not have a CNA license.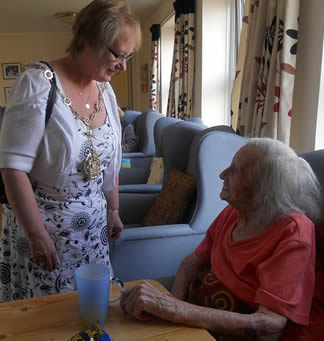 The exams will have a written and a skills demonstration part. The written exam will be given online and will last up to 2 hours. You will need to present a government-issued identification card with photo in order to qualify. The skills demonstration will have to be done personally and will also last 35 minutes. It will task you with demonstrating several of 22 different procedures selected at random. You can call the Prometric company to get more information at 800-818-8917.
This city is the county seat of St. Francis County. The city got its name from a general named Nathan Bedford Forrest. The city sometimes calls itself as the "Jewel of the Delta". According to the census of 2000, their total population had reached up to a total of 14,774 people with a population density of 908.7 people per square mile. Forrest City has a total area of 16.4 sq miles, where only 0.1 square mile of it is water.
Examples of health care providers and facilities that you can find in the area include Women's Clinic of Forrest City, Crowley's Ridge Family Practice, East Arkansas Surgical Assoc, Bma St Francis County, Kumar Sudhir DR Medical Clinic, East Arkansas Children's Clinic, Family Counseling & Diagnostic Clinic, and Counseling Services of Eastern Arkansas. photo attribution: abbeyfieldkent