The certified nurse aide training schools in Farmington, Connecticut are all listed on this page. If you know other Department of Public Health licensed programs that are available for enrollment, please contact us and we will add them to the page.
Tunxis Community Tech College
271 Scott Swamp Road,
Farmington, CT 06032
(860) 255-3675
It is important that you finish a state-approved CNA training program before you work as a nursing assistant in any healthcare setting. According to the state rules, all aspiring nursing assistants must also take the state's competency exams to get their name entered in the Nurse Aide Registry. Only after their names are entered there will they be given a certification/license by the Department of Public Health. To complete a training program, you will need to meet the required number of hours for training. Your training will be divided into 100 hours of classroom lectures and at least 16 hours of skills training before you are exposed to the clinical area. Most certification classes last from 2 to 6 months.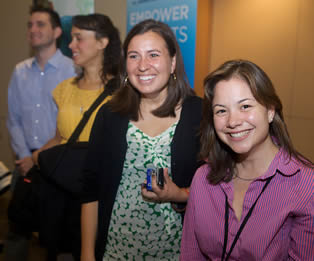 After completing the program, you can then proceed to apply for the license exams that are conducted by Thomson Prometric. LPNs and RNs are also allowed to apply for the exams without having to undergo training in a nurse aide program. If you are a license holder from a different state and wish to work in Connecticut, you may do so by apply for reciprocity. Those who are applying for reciprocity are no longer required to take the license exams again. An important thing to remember when applying is that your license should still be active or valid and that you must have a good relationship with the state you come from.
Farmington is a town that can be found in Hartford Valley. It is situated within the Farmington Valley. This town is considered as a suburb of Hartford. Incorporated in 1645, this town was one of the biggest in the Connecticut Colony. According to the census of 2010, their total population was at 25,340 people. It has a total area of 28.8 sq miles, and has a population density of 879.9/sq mile.
The University of Connecticut Health Center and the John Dempsey Hospital are considered as important institutions in the town. Other health care centers that are serving this town include Gentiva Health Services, Interim HealthCare, Kelson Physician Partners, Prohealth Physicians of Farmington, Healthcare Consulting Corp, Better Healthcare Products Store, S & S Health Care Strategies, and many more. photo attribution: departmentofed