The nurse aide school classes located in Siler City, NC that are approved by the state of North Carolina Department of Health and Services are listed for you on this page. Course will provide skills and theory instruction to help prepare you for the examination. If you have any questions about their course, please call the number provided.
Central Carolina Community College
400 Progress Boulevard;
Siler City, NC 27344-3032
(919) 742-2715
http://www.cccc.edu/locations/chatham/locations/scc.php
The Nurse Aide I Registry contains the names of the nursing aides who are working in a nursing home in North Carolina. The registry contains the names and other relevant information of all nursing aides who met the OBRA requirements.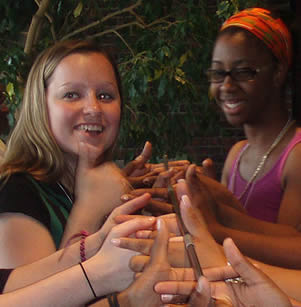 One way of gaining entry into the Registry is to pass the NNAAP examinations, which are conducted by Pearson VUE. Since the state does not offer reciprocity, the only individuals who are able to gain entry into the Registry immediately are registered nurses and licensed practical nurses that came from North Carolina. All other applicants will need to pass the exams first.
It is important that a nursing aide gets his name on the Registry before he starts working. All nursing homes and employers are required to check the status of a nursing aide before they hire him. A nursing aide must not have any records of abuse, theft, neglect, or fraud that occurred in a nursing home to be able to work in North Carolina as a nursing aide. A nursing home or an employer may check the status of a nursing aide by going to this link: https://www.ncnar.org/verify_listings1.jsp#verify.
A CNA certificate in the state expires every 2 years. To continue being eligible to work as a nursing aide, the holder of the certificate must renew it before it expires. The expiration of an initial license falls on the last day of the month that it was issued on. An expired license may no longer be renewed. It the license expires, the holder must start again by undergoing retraining and retesting.
To be eligible for renewal, you must have worked for a minimum of 8 hours as a paid nurse within the last 24 hours. During that time, you the tasks that you performed should be nursing aide tasks and were delegated to you by a registered nurse. Keep in mind that renewal of CNA certificates for this state is free of any charge.
This city can be found in Chatham County. According to the latest census, their total population was at 8,747. This town was onced used as the fictional town of Mayberry. It has a total area of approximately 6.08 sq mile, where all of it is land. It has a estimated population density of 1,439/sq mile.
Examples of health care centers that you can find inside the city include El Futuro (919) 663-0264, Bridges of Hope (919) 663-0243, Siler City Community Health Center (919) 663-1744, Piedmont Health Services (919) 663-1744, Kothapalli Rao N MD Frcs FACS Surg (919) 663-3161, Carolina Family Practice (919) 663-0085, Chatham Medical Specialist PA (919) 663-3360, and many more. photo attribution: create-learning