The state approved nurse aide schools found in Evans, Georgia that are currently open for enrollment are available on this page. For more information about how you can be eligible to receive a certification, feel free to call the phone number provided.
Columbia County Schools
5114 Riverwood Parkway,
Evans, GA 30809
(706) 650-6040
Website: http://www.ccboe.net
Those who wish to work as a nurse aide in the state of Georgia must take several steps to become certified and eligible to work. First, one must enroll in state licensed CNA classes that provide skills training as well as theoretical health care procedural lessons. Courses will prepare you to take the competency exams which will enable you to become certified and included on the registry.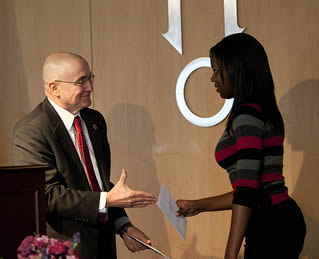 Your class will teach you many different skills. Some of the more common tasks instruction you will learn are how to perform: maintaining patient's catheters, transporting residents, dressing, feeding, bathing, toileting, housekeeping, safety protocols, infection control measures, Heimlich Maneuver, CPR, First Aid, recording vital signs, and range of motion exercises.
After you complete the school requirement you will want to arrange a time to take the certification exams. Your class facility can help you set a date to take the tests. When you arrive you will have to take two separate exams in order to pass. These are a written or oral and a manual skills demonstration. Once you pass each part you will become certified and granted a listing on the registry. For more details about taking the exams and how to qualify for certification you can call the registry locally at (678) 527-3010 or toll free at (800) 414-4358.
Your name will be shown on the Nurse Aide Registry for 2 years and will need to be renewed before that time period has ended. Renewal is accomplished by providing documentation that you have been employed as a paid CNA for at least 8 hours. This process needs to be completed every two year period.
This is a census-designated place that is situated in Columbia County. It is part of the Augusta – Richmond County Metropolitan Statistical Area. Evans is considered as a suburb of Augusta. According to the census of 2010, their total population was around 29,011 people. It has a total area of 10 sq miles and has a population density of 1,772.7/sq mile.
Health care facilities and providers that are in the city include Medexpress Clinics LLC, Child Neurology Center, Evans Surgery Center, Vital Healthcare Solutions, Evans Fresenius Medical Care, Mcg Nursing Faculty Clinic LLC, and many more. photo attribution: codnewsroom