The certified nurse aide classes that are found in Downingtown, Pennsylvania are listed in detail here. If you want to find out more about school requirements, just call the phone number shown or go to the address during working hours.
Saint Martha Manor CNA Class
470 Manor Ave.,
Downingtown, PA 335
(610) 873-8490
You must be at least 16 years old to be employed as a CNA in the state of Pennsylvania. In addition to the age requirement, all nursing aides must be certified and listed on the Nurse Aide Registry. One can get into the NAR by passing the NNAAP exams right after completing a state-certified Nurse Aide Training Program (NATP).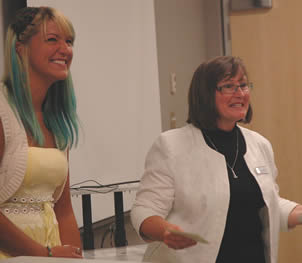 Nursing aides have constant interaction with the patients. Sometimes, they even stay with them throughout their entire shifts. Since each patient has his or her own individual needs, you'll need to equip yourself with the knowledge and skills necessary to meet satisfy those needs; you need to enroll in an NATP. NATPs consist of at least 80 hours of instructions, of which 37.5 hours are allocated for practical training. Most of the programs in the state can take around 12 to 16 weeks to complete.
After you are through with your training the next step is to challenge the NNAAP exams. You have 24 months to set a date to take the license exams from the time you complete your training. These examinations were developed to test all that you have learned in the program. The exams consist of a multiple-choice knowledge test and a manual skills evaluation. The knowledge test may be taken as either a written or oral exam, whichever the applicant prefers. If you pass both parts of the exams, then your name will be forwarded to Pearson VUE so that it may be entered into the Nurse Aide Registry.
The registry contains all the names of individuals who have met the federal and state training and testing requirements. The individuals listed there have proven that they have what it takes to be competent nursing aides. As proof of their competence and their registration, the NAR will send a Registry Card within 3 weeks after passing the exams. This card mustn't be tampered in any way. If you lose your card, you can request another by going to www.pearsonvue.com or by calling (800) 852-0518.
Now that your name is entered on the NAR, it will be your responsibility to keep it updated. Please inform the registry as soon as possible if you ever change your name, address, or social security number. You can send them a letter informing them of the change or use the Change of Name/Address forms, which you can download from the Pearson VUE official website, and send them to:
Pennsylvania Department of Health
Nurse Aide Registry
P.O. Box 13785
Philadelphia, PA 19101-37785
A nursing aide is allowed to continue working as long as his name is on the registry. Holders must renew their registration every 2 years. If a certified nursing aide fails to renew his certification and lets it expire, his or her name will be removed from the NAR; the nursing aide will not be allowed to continue working with an expired certificate.  To stay registered you will need to show work verification that you were employed for at least one 8 hour shift as a nurse aide.
Downingtown is a part of Chester County. This borough was once known as Milltown, simply because of the number of mills that were found in the area. The current name of the borough was named after Thomas Downing, who owned a large number of the mills in the area when he moved there. As of the 2010 census, their total population had reached up to a total of 7,891 people with a population density of 3,586.8 / sq mile. The total area of the city is estimated to be about 2.2 sq miles, where all of it is land. Major highways that are found near the community include U.S. Highways 30, 322, and State Routes 113 and 282.
The health care centers that are located in the area include Empower Physical Therapy, NovaCare Rehabilitation, Villa St John Hospital After-Care Program, Children's Dental Health Associates, Gateway Family Practice Downingtown, Southeastern Home Health Service, STD Test Express, Mark Medical, and many more. photo attribution: ufv