The nurse aide schools open in Cedartown, Georgia are listed below. If you have any questions about their certification instruction curriculum, please call the number provided below.
Cedar Valley Nursing and Rehab Center
225 Philpot Street,
Cedartown, GA 30125
(770) 748-4116
http://www.cypresshealthcare.net/
Cedartown High School
167 Frank Lott Drive,
Cedartown, GA 30125
(770) 748-0499
There are several requirements that must be done before you can be called a nursing assistant. Among them, one of the most important is the completion of a CNA training program that is approved or certified by the state. For Georgia, it is the Georgia Medical Care Foundation that oversees all certifications and the Nurse Aide Registry. Enrolling in a certified program will ensure that you will be allowed to apply for the license exams after you finish your program.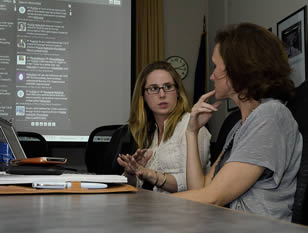 The instructional programs for this state are commonly known as Nurse Aide Training Programs or NATPs. You can find the programs all over the state and are offered by different institutions like colleges, high schools, nursing homes, and community training centers. Most of the programs in the state can be completed within 6 months. When the students finish their training, they must have 85 hours of training, which were divided into classroom laboratory skills training, classroom lectures, and clinical rotations.
Once you are through with the training, you can then apply for the license exams. The license exams in Georgia are also handled by the GMCF. Their exams are composed of a written/oral exam and a skills demonstration. To get your license, you must pass all the exams. If you want to find out more, you can call the GMCF at (678) 527-3010.
Cedartown is the county seat of Polk County. It is the main city of the Cedartown, Georgia Micropolitan Statistical Area. According to the census of 2010, their total population has reached up to 9,750 residents. It has a total area of about 6.8 sq mile and has a population density of 1,392.6/sq mile.
Examples of health care center whose services you can avail in the city include Cedar Springs Health and Rehab, Highland Rivers Center, Redmond Regional Medical Center, Murphy Harpst, and many more. photo attribution: usdagov