The nurse aide schools in Brookville, Pennsylvania that are being offered here are the currently available PA Department of Health approved training courses. For more information about enrolling in their certification program, you can call the number below.
Jefferson Manor Health
R.R. #5,
Brookville, PA 15825
(814) 849-8026
You can't work in Pennsylvania as a nurse aide without a certification. The provisions of the OBRA require all long-term nurse aides to be certified to work in any health care setting that receives Medicare/Medicaid reimbursements. Employers will always check an applicant's credentials before hiring by simply visiting www.pulseportal.com.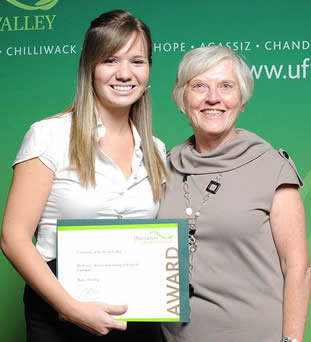 If you have never been certified as a nurse aide before, then your only option is to take the National Nurse Aide Assessment Program after you complete a state certified CNA course. The NNAAP exam was designed as a means to set a standard of competency for all nurse aides in the United States. It consists of a 2-hour written exam and a 30-minute skills evaluation. Both exams are taken on the same day at a Regional Testing Center or an approved training facility.
Nursing assistant courses offered in Pennsylvania consist of a no less than 80 hours of instructions. Out of the total training hours, 37.5 hours are allocated for on-the-job training while under the supervision of a registered nurse who is qualified to handle nurse aide students. While in the classroom you will learn about important concepts such as infection control, safety precautions, medical terminologies, communication skills, and many more. You'll also be trained on how to do CPR, take vital signs, perform catheter care, assist patients with ambulation, and other basic nursing procedures.
You can skip all of that if you are a nursing student or graduate who can provide proof of training like an official transcript or a diploma. You'll need that to get a letter of authorization to test from the Department of Education. This letter must be sent along with your application for the NNAAP exams. An important thing to remember is: you only get one (1) attempt to pass when you apply through this route. If you fail, you'll have to complete a CNA course before you can reapply.
All application forms and requirements must be placed in one envelope and sent to:
American Red Cross
Competency Evaluation Program
1804 North 6th St.,
Harrisburg, PA 17102
Applicants who are scheduled to take the exams at a permanent testing site will receive a letter of confirmation within five (5) business days after sending their applications. If the letter does not arrive at the mailing address you provided on your application forms within ten (10) business days, call the ARC at (800) 795-2350.
Those who complete their course requirement get 24 months to finish the license exams. The exams are a written and a manual demonstration test. You must pass both parts within three attempts in order to avoid retaking the instruction course. Those who pass are included for 24 months on the nurse aide registry.
Your answer sheet will be faxed for checking. The score report for each part of the examination will be sent back within 10 minutes after faxing them. If you pass both parts, your name will be entered into the Nurse Aide Registry and you will be given a Registry Card, which you can show to your employer.  Your registration on the NAR will allow you to work as a round-the-clock CNA for two years.
Contact Information
Contact the Pennsylvania State Department of Health through Pearson VUE at (800) 852- 0518 if you:
–    Have any questions or clarifications about the Registry
–    Wish to change your current address, name, or social security number
–    Wish to know more information regarding Out-of-State Endorsement
–    Want to request for a duplicate score report
–    Want to request a duplicate Registration Card
Brookville is the county seat of Jefferson County. It is located a hundred miles northeast of Pittsburgh. Although the community was founded in 1830, there were already settlers in the area since the 1790s. Now, the total population of the borough is estimated to be about 4,230 residents with a population density of 1,312.5/sq mile. The total area of the borough is approximately 3.2 sq miles, where all of it is land.
Health care centers that are located in the area include Laurelbrooke Assisted Living, McKinley Health Center, Marino Diane L Music Therapist, Brookville/New Bethlehem Home Health Care, Physicians & Surgeons, Brookville Hospital, Allegheny Health Center, Medi Home Health Care, Brookville Behavioral Health, and Allegheny Health Center. photo attribution: ufv