Students can find training for nurse aides that are available in Lewisburg, West Virginia  being offered here. Those who enroll will need to finish all of the hourly requirements to qualify for the testing phase, to be eligible for certification.
Greenbrier Manor CNA Training Course
1115 Maplewood Ave.,
Lewisburg, WV 24901
(304) 645-3076
Training to become a nursing aide can be one of the best career choices that you can make. Nursing aides work as entry-level professionals who work under the supervision of registered nurses. Compared to other careers, you can become a long-term nursing aide if a lot quicker and faster.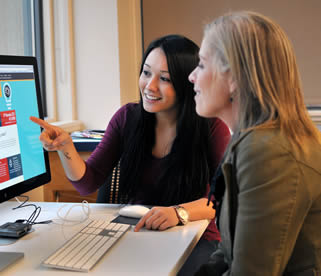 Enrolling in a state-approved Nurse Aide Training and Competency Evaluation Program (NATCEP) is the first thing that you'll need to do to become a nursing aide. The state does not require any educational requirement to enroll in a NATCEP. However, it is advisable that you ask the facility that you're planning to work if they require a high school diploma for employment or not.
Approved training programs are required to offer no less than 120 hours of training. These training hours are divided into 65 hours of lectures and 55 hours of supervised clinical practice. During the entire training program, students are handled and supervised by qualified CNA instructors. All applicants must get certified before they are allowed to handle nursing aide students. Programs in this state take at least one month to complete.
Upon completing an approved program, you'll be allowed to apply for the competency exam. This examination is divided into a written (oral) exam and a skills evaluation exam. If a candidate is able to pass both tests within 3 attempts, then he or she will gain entry into the Nurse Aide Registry and will be given a CNA certification.
The Nurse Aide Registry contains all the names of individuals who have successfully met the federal and state's training and testing requirements. Only the individuals whose names are on the Registry are allowed to work as long-tern nursing aides. If you want to check your status on the NAR, you may do so by visiting www.wvdhhr.org/ohflac/NA. Employers are required to check each applicant's certification on the Registry before hiring him or her.
This type of certification in WV is only valid for 2 years. Holders must renew their certification on or before the day it was issued to keep their certification from lapsing. A CNA is not allowed to continue working with a lapsed/expired certification. A lapsed certification can be reactivated if a holder completes a refresher course and retakes the competency exam.
Lewisburg is the county seat of Greenbrier County. This city was named in honor of Andrew Lewis, who was a young surveyor who settled in the area around 1751. You can get to this city by using Interstate 64, and U.S. Highways 60 and 219. This city has a total area of approximately 3.8 sq miles, where all of it is land. According to the latest census, their total population was estimated to be 3,830 residents with a population density of 951.0/sq mile.
The Da Vita Inc., Wecare Medical LLC, Med Express Urgent Care, Virginia's Access & Mobility, Robert C Byrd Clinic, Seneca Health Svc Inc., Greenbrier Valley Surgery, Chris Brumfield, PT, DPT Valley Health Associates, Wound Healing Center, Fresenius Medical Care Greenbrier County, Greenbrier Sleep Medicine, are some of the health care providers that can be found in the area. photo attribution: ufv