The nurse aide training centers available in St. Mary's, Pennsylvania are shown here. If you want to know about their class requirements, you can call the facility numbers provided below.
Elk Haven Nursing Home Association, Inc.
785 Johnsonburg Road,
St. Mary's, PA 15857
(814) 834-2618
Pinecrest Manor
763 Johnsonburg Road,
St. Mary's, PA 15857
(814) 788-8488
People who are seeking work are mainly concerned about job stability. With the economy as it is today, a lot of people are losing their jobs. Lucky for those who are in the field of health care, job security is one of the main advantages for those who are in the field. If you wish to start a career as a health care worker, then why don't you try to think about becoming a nursing assistant? Here are examples why you should choose to become one.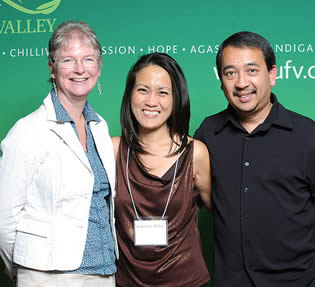 High Demand for CNA Employees
Nursing assistants are very much in demand throughout the United States. One of the reasons for this demand is because nursing assistants can be found working in almost any healthcare setting you can think of, including the patients' own homes.
Quicker Training
Compared to other careers such as nursing, training to become a nursing assistant can be completed within 6 months. Nursing assistant training consists of a minimum of 42.5 hours of lectures and 37.5 hours of supervised clinical practice. The instruction will include both state and federally mandated theoretical coursework as well as actual hands-on experience dealing with common nursing procedures. If you complete the course you then have 24 months to apply and complete the state license exams. Those who have received similar training such as nursing students/graduates are allowed to skip this portion and immediately try to get a certification.
Training and Testing Reimbursements
If you have financial problems, there are several programs out there that offer scholarships or have very affordable training fees. If you are already working as a health care provider prior to enrollment, you won't pay a single cent. All payments (training and testing) will be charged to your employer. Those who weren't working before they enrolled in a program can get reimbursed if they can find work within 12 months after getting certified.
Numerous Training Facilities and Programs to Choose From
You can find a suitable training program to learn all you need to become a competent nursing assistant through any of the following:
–    Hospital
–    Nursing homes
–    Assisted living centers
–    Long-term care facilities
–    High schools
–    Community colleges
–    Technical schools
–    Vocational colleges
–    Clinics
–    Rehabilitation centers
Limitless Working Area Possibilities
A nursing assistant who is certified in another state can transfer in Pennsylvania and work as a CNA without having to start all over from the top. All the worker needs to do is to apply for reciprocity. Nursing assistants in Pennsylvania, at the same time, can also transfer their certifications and work in other states, just as long as the state offers reciprocity.
Continuous Learning
Health care facilities are required to offer their CNAs 12 hours of continuing education each year. Nursing assistants get to learn new or refresh their knowledge and skills are useful to them when they take care of the patients.
What to learn more?
To know more about how to become a Certified Nursing Assistant in the State of Pennsylvania, please contact the American Red Cross at 1-800-852-0518. Those who are interested may ask any questions they have, or request a CNA Candidate Handbook. This handbook contains detailed information on how to become a nursing assistant in the state. It also contains same examinations and important forms.
Taking the Certification Tests
To find a license exam testing facility nearby you can contact the American Red Cross at 1-800-795-2350. The exams are two part and will have you demonstrate five of the skills you learned in training as well as answer 50 multiple choice questions. Those who pass both tests within three attempts are added to the nurse aide registry. Your inclusion n the registry is good for 24 months. During that time you will need to show verification of having worked one, eight hour shift to remain in good standing. For more details about certification requirements you can call Pearson VUE at 1-800-852-0518.
This is a city that is located in Elk County. This city was once a small Bavarian Catholic town that was founded on December 8, 1842. You can find this city located at the center of the county. This city is bordered by Jones Township, Cameron County, Ridgeway and Fox Townships. It has a total area of 99.5 sq miles, where almost all of it is land. The total population during the last census was estimated to be about 13,070 residents.
The Dickinson Mental Health Center Inc., Elk Regional Health Center – Med Express Center, Regional Ambulatory Surgery Center, Pinecrest Manor, Elk Regl Health Center St Mary's Campus Human Resources, Healthcare Billing Consultants, Helpwise Inc., Elk Regional Health Center – Main Line, Physical Therapy At Elk Regional Health Center, and Community-Based Children Services are some of the health care providers that are located in the area. photo attribution: ufv