The nurse aide training centers that are located in Punxsutawney, Pennsylvania are all shown on this page. For any inquiries about enrolling, cost of instruction, or program curriculum, please call the number provided below.
Mulberry Square Rehabilitation
411 1/2 West Mahoning,
Punxsutanwey, PA 15767
(814) 938-6020
CNA training is a requirement to become a certified nursing assistant in Pennsylvania. You can find training programs being offered by hospitals, nursing homes, community colleges, and other health care institutions and training schools. If you have financial troubles, there are several training programs that are offered as free or at a very low price.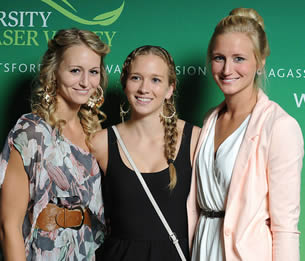 The American Red Cross is one of the best ways to become a nursing assistant if you are on a tight budget. The Red Cross CNA Course, which is approved by the Pennsylvania Department of Education, lasts 4 weeks on instructions. The training courses cost $1,300, which already includes all training and testing costs.
During the training course, students will learn various nursing skills, such as: taking, monitoring, and vital signs; help with various daily activities like bathing, dressing, eating, and exercising. Students will learn how to use various techniques and apply necessary concepts to keep patients safe at all times.
Training requirements to get into the Red Cross CNA course:
–    Must be at least 16 years old;
–    Attend the mandatory orientation session;
–    Submit the Pennsylvania Criminal History Record Information. Individuals were not residents of PA for the last two (2) years must include an additional FBI background check;
–    Complete a physical examination that includes a 2-step Mantoux test;
–    Pass a reading examination;
If you wish to enroll, please call the Red Cross at (215) 405-8536 or visit www.redcross.org to register for the mandatory orientation.
After completing your training, the next step is to take the National Nurse Aide Assessment Program Examination or NNAAP exam. This exam is conducted by the American Red Cross; you won't have trouble with the application process. The exam consists of a multiple-choice knowledge test and a random skills exam. Candidates must pass both tests within 24 months after completing training to get certified.
Once you are certified, you will be allowed to work in any healthcare setting in Pennsylvania as a nursing assistant for two years. You need to renew your certification maintain your eligibility to work as a CNA by going to www.pulseportal.com. To qualify for renewal, you need to show proof that you were able to work for at least one day (8 consecutive hours) as a paid nursing assistant while under the supervision of a registered nurse. Private work or working in a physician's clinic does not qualify you for renewal.
If you need more information or have any questions regarding the Registry, please call the Department of Health Nurse Aide Registry via Person VUE at (800) 852-0518. You can also contact the NAR to:
–     Update your record on the NAR
–    Obtain information on Out-of-State Endorsement
–    Request a copy of the Nursing Assistant Candidate Handbook
Punxstawney is located in Jefferson County. This borough is located 84 miles northeast from Pittsburgh. The name of the borough is a Native American word that means "town of the sandflies". As of the last census taken, their total population had reached up to a total of 6,271 residents. They have a population density of 1,836.2/sq miles and a total area of approximately 3.4 sq miles, where all of it is land.
The health care centers and providers that are located in the borough include Milestone Community Healthcare Inc., Adagio Health, Women's Healthcare of Clarion, Medical Center Clinic, Punxsutawney Area Hospital, Drmc Cardiology, Community Guidance Center, and many more. photo attribution: ufv