The nurse aide training programs in Neptune, New Jersey are all found in the list below. With the completion of one of these state recognized classes you will be granted eligibility to schedule a testing date for the license exams.
LTC Career Training
444 Neptune Boulevard,
Neptune, NJ 07753
(732) 988-1700
www.ltccareertraining.com/
The requirements to become a nursing aide are generally the same in other states. A difference is that you must choose on what program you are going to enroll in since there are two types of nursing assistants in the state. To work as a nursing aide in a long-term care facility, you must have a CNA certification, which is only given once your name is entered on the state's Nurse Aide Registry, after passing the license exams.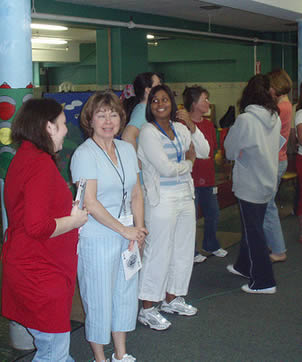 To become eligible to take the exams, you must first enroll in a state-approved training program. The training program that is approved by the New Jersey Department of Health is NATCEP. This program consists of 90 hours, which is divided into 50 hours of classroom instructions and 40 hours of on-the-job training.
You have to make sure that the training facility you enrolled in is certified to handle nursing aide candidates. It is a requirement that any training institution to get an approval from the Certification Program before they take on any students. The process for approval starts as soon as the Certification Program receives the institution's application form with their proposed lesson plan. To get a copy of the application form, the institution will need to get a hold of the Certification Program at:
Certification Program
Division of Health Facilities Evaluation & Licensing
New Jersey Department of Health
P.O. Box 358
Trenton, NJ 08625-0358
The institution can also send the request via FAX at: (609) 633-9087. The transmission should include important information such as:
•     Specific requests
•    Name of the institution and its mailing address
•    Name of the applicant and mailing address
•    Contact number, which should include the area code
•    E-mail address.
The licensing of CNA training facilities helps in the mission of the Division of Health Facilities Evaluation & Licensing to ensure the citizens of New Jersey quality healthcare provided by healthcare institutions and its healthcare workers, including nursing assistants and personal care assistants. By requiring training facilities to get a license, they ensure that their students will receive standard and quality education and training.
Neptune City is a borough that is a part of Monmouth County. According to the census of 2010, their total population had reached up to a total of 4,869 people. Neptune City has a total area of approximately 0.9 sq miles, in which all of it is land.
There are a lot of health care centers and providers that are available in the city. These health care centers and providers include Guiding Light Behavioral Health, Right at Home, Gardens At Monroe, Lifespan Behavioral Health Services, Physicians Resource Network Inc., Meridian Health, Imperial Healthcare, Behavioral Health Service, Morning Glory Behavioral health, Med Care, DaVita Dialysis Center, Family Health Center-Meridian Health, and Internal Medicine Institute of NJ. photo attribution: create-learning