The nurse aide programs in Henderson, North Carolina that are approved by the NC Department of Health and Services are available on this page. Receive additional details about the certified nursing assistant classes that are offered at this time by calling the phone number listed below.
Vance-Granville Community College/Vance Cty Main Campus
200 Community College Rd
Henderson, NC 27537-6951,
(252) 492-2061
http://www.vgcc.edu/
One of the ways to become a nursing assistant in the state of North Carolina is by enrolling first in a CNA training class. By completing a class that is approved by the class, you will be able to challenge the license exams. For your training to count, the class must be approved by the state's Department of Human and Health Services.
State-approved training consists of 75 hours that are divided into lectures and practical training. You will be trained in different concepts of the Fundamentals of Nursing. You will learn about different skills such as how to promote the patient's health, prevent infection, respect the patient's rights and independence, and help in daily activities. Unlike registered nurses, the tasks that a nursing assistant may do are limited.  Their care for the patients are limited to the following general task:
1.    Personal care
2.    Body mechanics
3.    Nutrition
4.    Elimination
5.    Safety
6.    Special procedures such as monitoring vital signs and taking height and weight of the patient.
The tasks that a nursing assistant are allowed to do are those tasks that are frequently done to the patient, can be done with an expected outcome, those that do not include on-gong assessments or decision-making that cannot be separated with the task, and task that do not place the patient in any harm.
If the nursing assistant wants to increase the number or change the types of procedures that he can do, he can become a nursing assistant II. Becoming a nursing assistant II will require additional training and passing the nursing assistant II license exams. The list of nursing assistant II tasks can be found on this page: http://www.ncbon.com/content.aspx?id=828&linkidentifier=id&itemid=828.
Both license exams consist of two portions. This is commonly a written exam and a skills demonstration of the skills that were taught during training. The written exams are also offered in an oral form. This is for those who have problems with written English. To get an oral exam, the candidate must submit a letter of request when he applies. To get a license, the candidate must be able to pass all the parts.
This is the county seat of Henderson County. You can find this city about 22 miles east of Ashville. It is also a part of the Asheville Metropolitan Statistical Area. According to the census of 2010, their total population has now reached up to 12,223 people. It has a total area of 6.0 sq miles, where all of it is land. It has a population density of 1,749.7/sq mile. This city was originally known as the "The City of Four Seasons".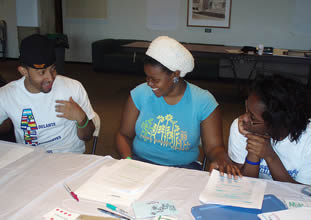 Examples of health care centers that you can find in the area include Sixth Avenue Psychiatric Rehabilitation Partners, Apple Valley Clinic, Family Preservation Services of Nc Inc., Parkway Behavioral Health, Western Carolina Urological Associates PA, Pardee Hospital, Kiefer Family Chiropractic Care, The Pain Center of Hendersonville, Henderson County Free Medical Clinic Inc., Families First of Nc LLC, and Blue Ridge Community Health Services Inc. photo attribution: create-learning