The nurse aide programs enrolling for instruction in Canton, Georgia that are shown on this page offer the most recent courses that you can enroll in. Contact the school administrator to discover how you can join their certification class.
Brian Center of Canton
150 Hospital Circle,
Canton, GA 30114
(770) 479-5649
Website: http://www.savaseniorcare.com
In the process of becoming a nurse aide, the first step that you are going to comply with is the completion of a Nurse Aide Training Program that is approved by the Georgia Medical Care Foundation or the GMCF. This is the private contractor that was appointed by the Department of Community Health to oversee all NATPs and the Nurse Aide Registry.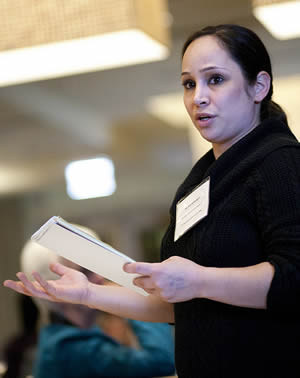 To complete a training program, you must have a total of 85 hours of training, where 24 of it are or the clinical rotations. The clinical rotations may either take place in a hospital or a government approved nursing home. It takes an approximated 2 to 6 months to complete the training program.  The program's curriculum will include theoretical lessons, laboratories, and clinical duties. A student may only proceed if he/she gets a 100% rating in the labs.
Taking the license exams is a necessary step since the state does not allow any individual, without the proper training, to work for more than 4 months in any healthcare setting.When taking the exams you will be tasked with passing a skills test and a written test. Those who pass are added to the registry, which is accessed by health care employers to verify certification. Entry to the registry is limited to two year periods. Every two years one will need to submit work verification to remain listed.
CNA license holders from other states may work in Georgia by applying for reciprocity. You can learn more about certification and the latest requirements by visiting  www.mmis.georgia.gov or calling them locally at (678) 527-3010 or (800) 414-4358.
This city is the county seat of Cherokee County. According to the last census taken there, their total population had reached up to 22,958 residents. The City of Canton has a total area of 14.3 sq miles, where all of it is land. Its population density is estimated to be around 540.5 people per square mile.
Health care providers that you can find serving the city include Sanders Gerald E MD, Advanced Surgery Center of Georgia, Atlanta Allergy & Asthma Clinic PA, Dinesh K Bhatia MD PC, Cherokee Family Practice, Piedmont Physicians At, and Falany & Hulse Women's Center. photo attribution: codnewsroom