The vocational facilities and colleges providing nurse aide programs for enrollment in Bryson City, North Carolina that are available as of the making of this post are all shown to you on this page. If you have any questions about the training requirements, or qualifications required to join, please call the number provided.
Southwestern Community College/Swain Center
60 Almond School Road
Bryson City, NC 28713
(828) 488-6413
http://www.southwesterncc.edu/
A nursing assistant work under the supervision of a registered nurse. The tasks that they perform will depend on what are delegated by the nurses. According to both federal and state laws, any nursing assistant who wants to work in a nursing facility in North Carolina must be on the Nurse Aide I Registry. This includes nurses, LPNs, medication aides, geriatric aide and nurse aides with other advance certificates.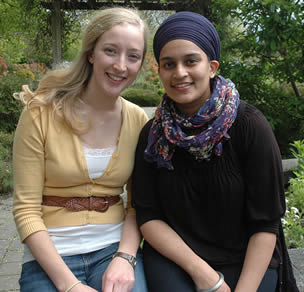 To get on the NAR, one must challenge and pass the nurse aide competency exam. The N.C. Division of Health and Human Services has contracted Pearson VUE to assist with the conducing and other matters involving the exam. To get certified, you must pass the written and clinical skills test. The written exam also has an oral version which is offered in either English or Spanish. To get the oral exam, one must make the request during the application process.
One of the best ways to be eligible to apply for the exam is by completing a state-certified nursing assistant I class since you will be allowed to work as a nursing assistant for a maximum of 4 months. The training you receive in the class is only basic so if you want to improve your knowledge and skills you can try to get an advance certification.
If you want to focus your career on being a nursing assistant, you can try to get a nurse aide II certification. The certification process for this will involve additional training and a competency exam. To be eligible to enroll for the training programs, you must be on the Nurse Aide I Registry with no substantiated findings of abuse, patient neglect, or misappropriation of the patient's property.
Before hiring, an employer is required by the state to check the status of the applicant. They may do so by going online to https://www.ncnar.org/verify_listings1.jsp. To check the status of the applicant, they can provide the SSN.
This town is the county seat of Swain County. It has a total area of approximately 2.2 sq miles, where almost all of it is land. According to the 2009 census, their population dropped down to 1,353. Its current population density is about 663.5/sq mile. This town is surrounded by the Great Smoky Mountains, Cowee Mountains, and the Plott Balsams.  A major road that is serving the city is the U.S. Route 19.
Health care providers that you can find within the city area include Proactive Health Care LLC, Bunnow Jennifer S MD, Van Middlesworth Frank, Engel Mark A MD, Zimmerman David B MD, Krape Harvey Certified Physicians, Swain Medical Center, Goggin Colin W MD, and Proactive Health Care LLC. photo attribution: ufv