Nursing Aide schools found in Weirton, West Virginia are available for those who desire to become certified to work in this profession. Applicants will learn medical skills and patient care, which will qualify them for the examinations.
Weirton Geriatric Center
2525 Pennsylvania Avenue,
Weirton, WV  26062
(304) 723-4300
To work as a nursing aide in West Virginia, you'll need to get certified. Only individuals whose names are on the Nurse Aide Registry are given an NA Certification. There are two general ways in getting a certification; you can either take the State Exam or apply for Reciprocity.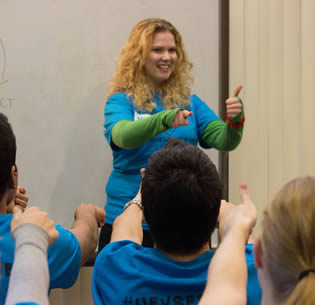 Taking the State Exam
This is the most common route taken in the certification process. This exam was designed to test the competency of aspiring nursing aides in terms of both knowledge and skills. The exam is divided into a multiple-choice written (oral) test and a practical skills test. Candidates must pass both tests to gain entry into the NAR.
Before you can apply and take the State Exam, you'll need to successfully complete a state-certified Nurse Aide Training Program (NATP). NATPs are closely monitored to ensure that the students receive proper education and training. They consist of a minimum of 65 hours of lectures and 55 hours of supervised practical training. Programs are required to last at least 4 weeks. Depending on the program you choose, it can take you from about 4 to 24 weeks to complete your training.
Once you complete your training, you will become eligible to apply for the State Exams. Unlike most states, the instructors or training facilities take the responsibility of scheduling for their students. If your school or instructor didn't do this for you, then you'll need to contact the Person Healthcare and Development at:
PHD
PO Box 399
Ona, West Virginia 25545
(304) 733-6145
Fax: (304) 733-6146
Website: www.profhd.com
Email: info@profhd.com
Each candidate is given a maximum of three attempts to pass. These attempts are only valid within 2 years after training. This means that you'll need to pass both the written/oral test and the skills evaluation within that number of attempts or years. If a candidate fails to pass within those attempts or within 2 years after completing training, then the candidate must undergo retraining before he or she can reapply once again.
Applying for Interstate Reciprocity
This route is only applicable to a nursing assistant who had completed at least 1 Nursing Aide Training and Competency Evaluation Program (NATCEP) within the last 2 years. During application, the applicant must still have an active certification and a clean record with his or her state. Interested applicants can download the complete forms by following this link: www.wvdhhr.org/ohflac.
Weirton is found in both Hannock and Brooke Counties. Most of this city is located in Hannock County. It is situated in the Northern Panhandle of the state. Founded in the 18th century, it was named after Ernest T. Weir, who established a steel mill in the area. As of the 2010 census, their total population was 19,746. It had a population density of 1,000/sq mile. The total area of Weirton is estimated to be about 19.3 sq miles, where 1.4 square miles of it is water.
The health care providers found in the area include Tri State Medical, Easy Care, Healthways, Brooke Hancock Family Resource, Weirton Wound Treatment Center, Wirgon Geriatric Center, Serra Manor, Medexpress Weirton, and Healthcare Solutions. photo attribution: ufv