The nurse aide classes in West Haven, Connecticut that are listed on this page offer the recently available state licensed programs that are open for enrollment. For any questions about their school courses, please call the number provided below.
EBC Envision
23 Kimberly Ave.,
West Haven, CT 06516
(203) 934-6882
West Haven High School
1 McDonough Plaza,
West Haven, CT 06516
(203) 937-4360
West Haven High School Adult Education
1 Circle Street,
West Haven, CT 06516
(203) 932-5701
(Multiple Classes are being offered)
Due to the increase in the number of people who need assistance with their health and daily activities, there is also an increase in the demand for nursing assistants. This type of profession is one of the most in-demand jobs in the medical field today. There are a number of requirements that must be done before you can call yourself a CNA, luckily most of them only takes a few weeks to accomplish.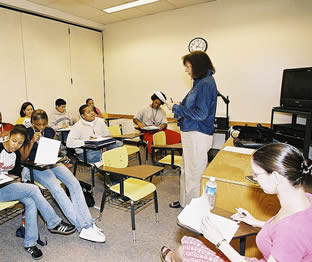 The first requirement that you should comply with is the completion of a training course. When choosing a course to enroll in, you have to make certain that it is approved by the state. According to the Department of Public Health, there are around 155 approved courses all over the state. After the completion of your training, your next step is to apply for the license exams. The state of Connecticut will not allow you to work as a nursing assistant if you do not have a nurse aide license. The state rules say that you must submit a copy of the results of your background checks when applying for the exams. If you fail to provide a copy, you will not be allowed to proceed.
The license exam is composed of a written and a skills evaluation. In order to get your name entered in the state's Nurse Aide Registry, you must pass both parts of the license exams. During the exam you will be tested 5 out of the 25 basic skills you have learned in the program. Those who graduated as LPNs and RNs are allowed to directly apply for the exams without the need to undergo any retraining.
This is a city that is a part of New Haven County. It was first settled in 1648 and was a part of the original colony. Only in 1921 did New Haven become incorporated as a town. The main roads that you can access to get to this city include Interstate 95, Route 34, U.S. Route 1 and 162. According to the last census, their total population was around 52,721 people. New Haven has a total area of about 11.0 sq miles and a population density of 4,900/sq mile.
Health care centers and providers that you can avail in the city include Paradigm Healthcare, West Haven Health Center, Bilco Co The DO, McNeil Healthcare Inc., Bridges A Community Support System Inc., and Bridges. photo attribution: departmentofed