The nurse aide classes being offered by schools in Riverdale, Georgia that are shown on this page offer the recent programs open to enroll in. To find out more information about the steps required to receive certification and become eligible to work call the course administrator using the number below.
Center for Progressive Training, Inc.
1805 Highway 138 SW, Riverdale, GA 30296
(770) 996-0637
http://www.cpt-ga.com/
If you are planning on entering the medical field, you should think about becoming a nursing assistant. Nursing assistants in this state are well sought after by almost every nursing facility. This type of job is best suited for people who want to help others without expecting too much in return. The benefit selecting this career over others is that you can become a nursing assistant within a matter of months.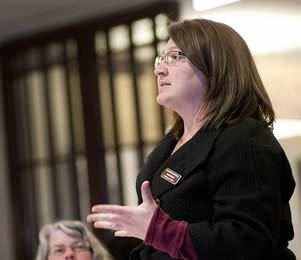 Among the different requirements, the two of the most important requirements are the completion of a training program and passing the federal and state background checks for criminal records. These two are both prerequisites before you can take on the CNA license exams. The state does not allow nursing assistants to work for more than 4 months without the proper training and taking the license exams.
The competency examinations are made up of a skills test and a written or oral test. Both parts must be passed before one is included on the registry and certified to work. Those who are certified are listed there for 2 years. In order to remain listed there one will need to submit verification proof of time on the job. Currently this requirement is having worked one, 8 hour shift in the two year time period.
If you have a license that was issued from a different state, you are welcome to work in this state. Before you can start work, you must apply for and get approved for reciprocity. When applying, your name should still be in their state's registry. Those who are applying for reciprocity will also be subjected to the background checks.
This city is situated in Clayton County. It was named after Mr. and Mrs. W. S. Rivers. According to the census of 2000, their total population was around 12,478 people. The total area of the city is estimated to be4.3 sq miles, where all of it is land. Its population density is 2,901.9/sq mile. Major roads that you can find serving the city include State Route 85, Interstate 75, and State Route 138.
Examples of health care centers that you can find in the area include Galina Morton P MD, Harden Elmer Jr MD, Robert Goetzinger MD PC, Kunkes Jeffrey MD, Adams Judonn T MD, Durand Blanca I MD, Southern Crescent Behavioral Medicine, and many more. photo attribution: codnewsroom