The certified nursing aide classes in Pittston, Pennsylvania are shown in detail on this page. For more information about their programs, you can call the nursing facility with the number shown below.
Wesley Village
209 Roberts Road,
Pittston, PA 18640
(570) 655-2891
Federal and state laws require you to be a certified to work as a nurse aide in a federal nursing facility in Pennsylvania. The only way to get certified in this state is by gaining entry into the Nurse Aide Registry. If you're not a CNA who is listed on another state's NAR, then your only option to get certified is to pass the NNAAP exams.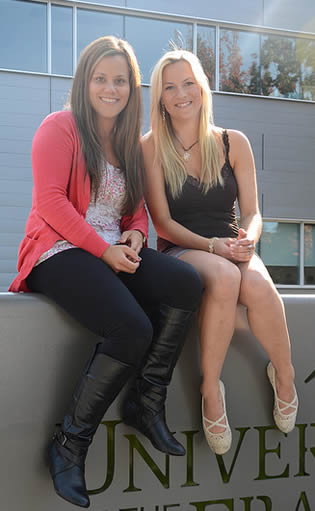 The NNAAP exams in Pennsylvania are conducted by the American Red Cross with the help of Pearson VUE. It is a two part examination that consists of a written test and a skills evaluation exam. The written tests may be replaced with an oral exam if the applicant has trouble reading, or simply just prefer to take an oral version of the exams. Each applicant receives three tries to pass both portions before they must retake a school program. Applicants are required to pass both tests to get on the NAR and receive a Registry Card, which he can show to his employer. Those who pass the test are added to the nurse aide registry for a period of 2 years. The registry is handled by Pearson VUE and can be reached by calling 1-800-852-0518.
All applications for the NNAAP exams are processed by the ARC. Applicants can get a copy of the CNA Candidate Handbook or the necessary application forms by calling the ARC at (800) 795-2350. Applicants who have internet access may also go to www.pearsonvue.com to download a copy of the handbook or the application forms.
Completing an approved training course is a requirement to apply for the NNAAP exams. One way you can establish eligibility is to enroll in a CNA training course. You can avoid all the hassle of looking for a suitable program by enrolling in the ARC  (American Red Cross) course.  During your instruction you will receive hands-on skills training in a health care center setting as well as theoretical nursing related study. Once you have met the program obligations you have 24 months to pass the license exams.
The American Red Cross CNA training course is a 4-week program that's approved by the Department of Education.  All training programs consist of classroom/lab instructions and practical skills training in an actual clinical setting. Don't get intimidated because of the program's duration. Despite being only 4 weeks long, all the training is well scheduled; so you won't have any trouble cramming all the knowledge and skills into your brain with the short amount of time.
Requirements to get accepted into an ARC CNA course:
–    Must be at least 16 years old;
–    Clear the mandatory criminal background checks;
–    Pass an entrance reading test;
–    Attend the orientation session
–    Complete a physical examination with a 2-step Mantoux
–    Pregnant women must get an OB physician to sign a letter stating that they'll be able to handle the stress of training and perform the required tasks.
To know when the next orientation session will occur, please call the ARC at (215) 405-8536. Interested applicants who have internet connection may visit www.redcross.org to find out more on how to become a nursing assistant in Pennsylvania through the American Red Cross.
If you have finished training as a medic in the military you are welcome to become a nursing assistant in Pennsylvania by applying for reciprocity. Since you have already undergone training, you will no longer be required to enroll in a CNA training course before applying for the license examination.
This city is a part of Luzerne County. You can find this city in between Wilkes-Barre and Scranton. During the earlier years, the town was once known as a coal mining community. It was originally named as "Pittstown", after a well-known British statesman by the name of William Pitt the Elder. Now, it is known as "The Tomato Capital". During the last census, they had an estimated total population of 7,739 and a population density of 4,600/sq mile. The total area of the city is approximately 1.7 sq miles, where the majority of it is land.
Examples of the health care clinics that are found in Pittston are Superior Health Services, Wyoming Valley Health Care System Outpatient Testing, Interim Home Health Care, Cintas First Aid Supplies and Safety Training of Pittston, PA, Wyoming Valley Health Care System Outpatient Testing, Healthcare Strategies Inc., Main Street Physical Therapy and Rehabilitation, Physical Therapy Center Unlimited, and American Home Health Services. photo attribution: ufv