Those interested in learning how to become a nurse aide can find eligible classes in Creedmoor, North Carolina listed on this page. Students will receive a variety of health care related skills and get to practice commonly used procedures in a medical setting. For any questions regarding their certification course, the cost of enrollment, program requirements, or classroom schedules, just call the number provided.
Vance-Granville Community College/Granville Site
1547 South Campus Drive P.O. Box 39,
Creedmoor, N.C. 27522
(252) 492-2061
http://www.vgcc.edu/about-vgcc/south-campus.cfm
When you apply for a nursing aide position in a nursing facility, your employer will look your name up on the N.C. Nurse Aide I Registry. The Registry contains all the names of nursing aides who are allowed to work in a nursing facility in the state of North Carolina. Possible options on how to get your name on the registry include:
•    Passing a state-certified Nurse Aide I training and competency testing.
•    Pass immediately the competency tests without undergoing a state-approved training course.
•    Be listed on the registry as a N.C. RN or LPN. All the applicant has to do is to fill-out the application form (http://www.ncdhhs.gov/dhsr/hcpr/pdf/RNRegistry2.pdf) and send it to the Division of Health Services Regulation.
Unlike many states, North Carolina does not offer certified nursing aides from other states reciprocity. If they wish to gain entry into the Registry, they will have to complete a training program and take the competency test, or immediately take the competency test. Every applicant who fails to pass the test after three attempts are required to undergo retraining before taking the test again.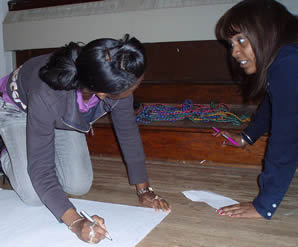 State-certified Nurse Aide I training courses are offered mostly at community colleges, nursing homes, home care agencies, hospitals, high schools, and private training centers. For a course to be certified, it must follow different requirements such as offering no less than 75 hours of training. These programs will also have to follow a module that was created by the state to make sure that the quality of training that the student's get is standardized.
The National Nurse Aide Assessment Program exams consist of a written exam and a skills evaluation portion. The written exam consist of 70 multiple choice questions which will be tackling topics about physical care skills, psychosocial care skills, and the roles of a nursing assistant/nurse aide. For the skills exam, the candidate will be asked to perform 5 randomly selected nursing skills. The complete list of the possible skills that may come out of the exam can be found on the NA Candidate Handbook (http://asisvcs.com/publications/pdf/073400.pdf). For those who have problems with written English, they may take the oral exam by requesting for one when they apply. The candidate will have to pass all the tests to be entered on the Registry.
This city is a part of Granville County. According to the census of 2010, their total population has now risen up to 4,124 people. This city has a total area of approximately 3.1 sq mile. Its population density is 1,330.3/sq mile. This city was founded back in 1885 by Robert Fleming. The city derived its name from an old cartographer named Creed Moor who came to town during the 19th Century.
Examples of health care centers and providers that you can find in the area include old cartographer named Creed Moor, Community Immediate Care Center, Alaris Medical Systems Inc., Dillard Counselling & Consultation Services, Crescent Heights Home, Learning Services Corporation, and Granville Health Systems. photo attribution: create-learning