The available nurse aide schools in Bloomsburg, PA are all listed below. This listing includes all of the colleges, high schools and community training centers that are offering instruction at this time.
Columbia-Montour Area Vocational Technical School
5050 Sweppenheiser Drive,
Bloomsburg, PA 17815
(570) 784-8040
Training to become a certified nursing assistant in the State of Pennsylvania can be a wonderful career choice. The demand for these health care workers in the state is constantly high; you won't have any problems looking for work or a training program wherever you are. The state also has plenty of career advancement opportunities for those who are in this line of work.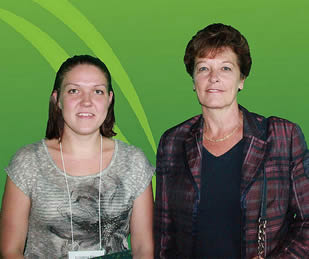 CNA training programs are offered by hospitals, nursing homes, assisted living centers, community colleges, and other training facilities. They are constantly monitored by the state's Department of Education to make certain that the students receive training instructions that meet the standards mentioned in OBRA. Programs, in order to get certified, must offer at least 80 hours of instructions, of which 37.5 hours must be allocated for supervised clinical practice. Only a qualified CNA Instructor is allowed to handle nursing assistant students while in the clinical setting. Depending on the program schedule, it may take 3 to 4 months to complete one's training.
Completing a program is a requirement to qualify for the NNAAP exams, which is the final step in becoming a CNA. If a nursing assistant candidate passes both the written/oral exam and the manual skills demonstration within 2 years after completing his/her training, then the candidate's name will be entered into the Nurse Aide Registry. Only those who are listed on the registry are allowed to work as long-term employees in federally approved nursing facilities.
Other ways to be eligible for the NNAAP exams:
1.    Taking up the Fundamentals of Nursing as a nursing student/graduate.
2.    Having a lapsed nursing assistant certificate, that was issued from either Pennsylvania or from another state, that hasn't expired for more than 2 years.
Once you establish your eligibility to apply, you can complete an application form (which you can download from: http://www.asisvcs.com/publications/pdf/063908.pdf) and submit it to the American Red Cross (ARC). You can see on the form the complete address of ARC. Applicants must submit the forms along with the payment of $102 for the testing fees. Incomplete applications will not be processed. To find the nearest testing location you should contact the American Red Cross at 1-800-795-2350.
The ARC will send a letter of confirmation within 5 business days upon submitting. If you fail to get one, please contact the ARC immediately at (800) 795-2350 to confirm your status. If you are unable to attend your examination, you need to call the ARC at least 3 business days before your exam. If you fail to inform the ARC in advance, you won't be allowed to transfer your exam date for free.
The NNAAP exams consist of a multiple-choice knowledge test and a practical skills test. Applicants can opt to take the knowledge test as either a written or oral exam. Applicants must pass both portions to be entered into the Nurse Aide Registry. If an applicant fails, he can retake the exam that he failed up to two times within 2 years after completing his training.
Those that have taken college nursing courses and have trained in skills similar to those that are offered in a program mat not be required to undergo retraining to apply for the state exams. Examples of these people are nursing graduates or students and medics that had trained under the U.S. military. If you have previously been professionally trained as a CNA in another state you may also qualify for reciprocity. Call Pearson VUE at 1-800-852-0518 to see if you meet the current requirements.
Bloomsburg is the county seat of Columbia County. This town is just 40 miles southwest from Wilkes-Barre and is situated along the Susquehanna River. It has been nicknamed as the only incorporated town in Pennsylvania. Major roads that you can use to get to this town include U.S. Route 11 and State Routes 42 and 487. According to the latest census, their total population had reached up to a total of 14,855 people. They have a population density of 3,383.83/sq mile. The total area of the town is estimated to be 4.59 sq miles, where almost all of it is land.
Examples of the health care providers, whose services you can avail in the city, include Columbia / Montour Tapestry of Health, Bloomsburg Health Care Center, Geisinger Health System, Susquehanna Physical Therapy Associates, King Medical Care Inc., Bloomsburg Psychological Center LLC, General Surgery At Bloomsburg Hospital, Susquehanna Valley Medical Specialties, Geisinger Health System – General Surgery, and Advocacy Alliance. photo attribution: ufv