The nursing assistant schools conducting training courses in North Brunswick, New Jersey that are open for enrollment are all listed here. The list is composed of colleges, high schools, and community training centers that have met the curriculum standards of the state registry.
Impetus Systems and Careers
850 Route 1, North Brunswick, NJ 08902
(732) 246-4555
http://www.impetususa.com/
To be a nursing assistant in New Jersey, you must complete a CNA training course. You should make sure that the course that you are going to enroll in is approved by the state. You can try some of the programs that are listed on this page and see if they the fit you well. Once you finish the program, you will then take on the license exams to get your license.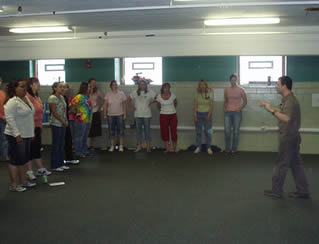 There are some of those who want to enter the health industry but feel that their place is in administration. If you are one of those people, you should try to consider becoming a nursing home administrator. Becoming one is affordable and quick, if you know what to do.
A license is required to become a nursing home administrator. This license is issued by the New Jersey Nursing Home Administrators Licensing Board after they review your application. A complete application will consist of NH-1 form – which is the application for licensure, the NH-8 form – application for prior approval of internship, college transcript of records, and $100 payment for the application fee. An incomplete application packet will result in a delay in the processing. Please make sure that the instructions and followed and all forms are completed when applying.
After getting an approval from the Board, the next step is to enroll in a 100-hour training course. The course will have lectures and seminars that will tackle concepts that are important in long-term care administration. You can find a list of the available courses by following this link: http://nj.gov/health/healthfacilities/nhalb.shtml.  There is also an additional ethics course that is specific to nursing home administrator candidates that must be taken. The course can be taken online by going to this link: http://policy.rutgers.edu/ce/.
By completing the training course, the last thing to do is to take the computer-based license exams, which is administered by the Professional Examination Services (PEP) through the National Association of Boards of Examiners of Long Term Care Administrators (NAB). The instructions on how to fill-up the exam application and how to complete the background check will be sent by the Board after they receive proof of training completion.
North Brunswick Township is a part of Middlesex County. The name of the township was taken from New Brunswick, New Jersey, which name was taken from the German city of Braunschweig. According to the last census taken there, their total population was around 40,742 people. They have a population density of 3,396.2/sq mile. North Brunswick has a total area of approximately 12.272 sq miles.
Health care centers that are found in the township of North Brunswick include Maxim Healthcare Services, Serv Behavioral Health System, Dental Health Associates, Dungarvin Wisconsin Inc., Portamedic, Dialysis Clinic Inc., Immedi-Care Urgent Family Healthcare Center, Middlesex County Medical Examiner – No Burns, Angelic Healthcare Services, and Central Jersey Cardiovascular Associates. photo attribution: create-learning