The nurse aide classes in New London, Wisconsin that are being shown on this page offer the most recent school training that you can enroll in. For more information about signing up for a health care facility training program, please call the number provided.
ST JOSEPH RESIDENCE, INC.
107 E BECKERT RD
NEW LONDON, WI 54961-
(920) 982-5354
A nurse aide is an important member of the health care team. They are entry-level professionals who work under the direct supervision of registered nurses and licensed practical nurses. There is a current high demand for entry-level healthcare providers such as them. Training to become one is considered to be an excellent way to start a career in this field.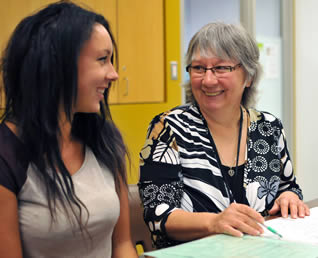 To work as a nurse aide, you'll need a CNA certification. You can only get one if your name is listed on the Nurse Aide Registry by passing the National Nurse Aide Assessment Program examination or NNAAP exam. This certification will allow you to work as a long-term CNA in any certified nursing facility in Wisconsin. Getting the certification will also open new ways for you to climb up the career ladder.
The NNAAP exam consists of a multiple-choice knowledge test and a skills evaluation exam. Both tests are conducted on the same day by the American Red Cross, with the assistance of Pearson VUE. Candidates will only get listed into the NAR if they pass both tests within 3 attempts. The exam can only be taken by those who completed a state-approved training program/course.
NNAAP exam eligibility routes
You can take the NNAAP exam if you qualify or meet any of the following eligibility routes:
–    New nurse aides
–    Nursing students
–    Graduate nurses
–    Military personnel
–    Out-of-state students
–    Reciprocity
–    Home Health Aide
What's next after getting certified?
The training and experience that you receive as a CNA can be used as an excellent stepping stone if you wish to pursue a higher career such as nursing. If you wish to improve your skills and knowledge as a nurse aide, there are other certifications that will work great your NA certification such as medication aide.
Medication aides are still considered as entry-level professionals. Like nurse aides, they still work under the supervision of an RN or LPN. A nurse aide with a medication aide certification will be allowed to administer certain medications to patients while still under the watchful eyes of the nurses.
To become one, you'll need to successfully complete a state-approved CMA program. To be eligible to become a medication aide you must be:
•    At least 18 years old;
•    Have a high school diploma or something equivalent;
•    Be currently listed on the state's Nurse Aide Registry;
•    Have at least 2000 hours of experience in direct patient care;
•    Have worked at least 40 hours within the last 090 days prior to enrolling a program;
•    Receive letters of recommendation from the director of nursing and 2 licensed charged nurses.
You can get more information regarding how to become a CMA via this link: http://www.dhs.wisconsin.gov/rl_dsl/NHs/MedAides.htm
This city is a part of both Outagamie and Waupaca counties. According to the census of 2010, their total population had reached up to 7,295 people. It has a total area of approximately 5.7 sq miles and has a population density of 1,265.5/sq mile. Major roads that you can find serving the city include U.S. Route 45, WIS 54, and WIS 15.
Examples of health care centers that you can find in the area include New Rehab Company, Full Circle Counseling Services, The Samaritan Counseling, Johnson Kenneth R DDS, Loberg Dental Clinic, New London Family Medical Center – Pain Management, Thedacare Physicians – Family Medicine, and many more. photo attribution: ufv