The nurse aide training centers in Naugatuck, Connecticut that are open for enrollment are listed below. For any questions about signing up for their certified nursing assistant classes, please call the number provided below.
Beacon Brook Health Care Center
89 Weid Drive,
Naugatuck, CT 06770
(203) 729-9889
Glendale Center
41 Hazel Ave.,
Naugatuck, CT 06770
(203) 723-1456
One of the most important requirements for you to become a nursing assistant is to pass all the requirements of a nursing assistant training program that is approved by the state of Connecticut. These programs are offered by colleges, community training centers, healthcare centers, and other institutions. According to the list of the Department of Public Health, there are about 155 approved programs that are located all over the state. You can find some of the programs listed above.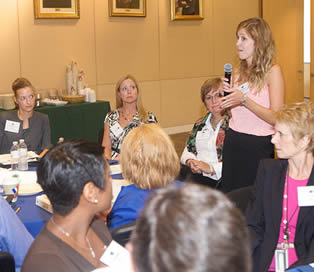 For you to complete your training, you must have at least 100 hours of training. Your training will be divided into both lectures and hands-on skills training. You will also get to experience what it is like to actually work in a real clinical area and interact with patient and other members of the healthcare team. You will be placed under the supervision of a registered nurse during your clinical experience. You will be trained for 16 hours on infection control, safety procedures, emergency protocols, resident's right, communication skills, and resident's independence before you are allowed to handle them.
After your training, you can then apply for the state's competency exams to get your license. You cannot work in Connecticut as a nursing assistant if you do not have a CNA license and have your name entered in the state's registry. LPNs and RNs are also welcome to apply for the license exams if they wish to proceed in this course. They will no longer be required to undergo training in a nursing assistant program to apply.
Naugatuck is both a town and a borough that is a part of New Haven County. It is bordered by the Naugatuck River and Waterbury. Although the earliest settlers came around 1701 this town was incorporated only on 1844. According to the census of 2010, their total population was around 31,862 people. It has a total area of about 16.5 sq miles, where only a small part of it is water. Its population density is estimated to be at 1,943/sq mile.
Health care centers that you can find in the area include Take Care Clinic at select Walgreens, M C Healthcare Products Inc., Associated Healthcare, Waterbury Hospital Blood Drawing Facility, Naugatuck Valley Radiological Associates, Naugatuck Family Chiropractic, Naugatuck Valley Ob-Gyn Assoc. PC, and Palmer/Herman Chiropractic Physicians. photo attribution: departmentofed