The nurse aide classes in Mount Horeb, Wisconsin that are listed below are all the certification instruction that is being offered as of the moment. If you have any questions about their certified nursing assistant classes, please contact the facility phone number below.
INGLESIDE NURSING HOME
407 N 8TH ST
MOUNT HOREB, WI 53572
(608) 437-5511
Nursing aide courses are very popular nowadays. People are now considering becoming certified to work in this field because of its recent and rapid increase in demand. If you are one of those people, then it is best that you know all there is to know before you fully decide to commit to the idea of becoming a nursing aide.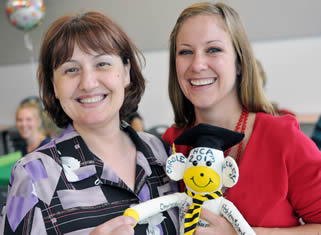 What is a Nursing Aide?
A nurse aide can be described as a person who helps registered nurses provide and maintain nursing and related care to patients in different healthcare facilities.  They are entry-level professionals and work under the direct supervision of registered nurses.
What Are the Job Requirements?
The tasks that a nurse aide performs greatly vary depending on the individual needs of the patients. The tasks performed are all delegated by registered nurses. Their work can include, but are not limited, to the following:
•     Applying knee-high elastic stockings to patients
•    Help patients/clients bathe
•    Assist patients/clients to ambulate
•    Assists them with the use of bedpans
•    Help clean dentures
•    Take vital signs
•    Assist patients/clients in dressing
•    Help with eating and other nutritional needs
•    Taking weights and measurements
Where Do Health Care Workers in This Field Work?
Nurse aides can be found working in almost any healthcare setting, including the patient's own home. The most common areas where you can find one of these workers includes:
–    Hospitals
–    Long-term care facilities
–    Nursing homes
–    Assisted living centers
–    Rehabilitation centers
–    Clinics
–    Half-way houses
How to Become Licensed?
The first thing that you'll need to do is to enroll and complete a state-approved CNA course. It is important that you learn how to take care of the patients properly. These courses consist of both lectures and practical training. Approved courses last at least 120 hours which 32 hours are allocated for clinical practice. It can take you an average of 4 months to complete a program.
As soon as you are through with your training you'll be allowed to apply for the State Competency Exam. Taking this exam is the final step in becoming a full-time nurse aide. This exam consists of a multiple-choice knowledge test and a skills evaluation exam. Candidates who pass both tests are entered into the Nurse Aide Registry and are given a CNA card. A certification is one of the most important requirements that a potential employer will look for when you apply for work.
Need more information?
You can visit www.dhs.wisconsin.gov to find out more information about becoming a certified nurse aide. You can also download a copy of the Candidate Handbook. The handbook is one of the most detail sources when it comes to becoming certified in this state. You can also download a copy of the handbook by visiting www.pearsonvue.com..
This city is situated in Dane County. It is a part of the Madison Metropolitan Statistical Area. According to the 2010 census, their total population was around 7,009 people. It has a total area of approximately 2.9 sq miles, where all of it is land. Its population density is 2,011.5 people per square mile.
Examples of health care centers that you can find in the area include Charter First, Family Dental Care LLC, Gonstead Clinic Of Chiropractic, Chiropractic Health Care, Ingleside Nursing & Rehabilitation, Uw Health – Clinics, Ingle Living Communities, Samuelson Eye Care, Cox Douglas B DR Chiropractor, and Madison Area Rehabilitation Centers Inc. photo attribution: ufv