The nurse aide classes that are being given in Monroe, Michigan are described below. Each of these programs have been deemed to meet registry standards and offer the proper curriculum and hourly instruction. If you have any questions, please call the number to talk with a school official.
Athena Career Academy, LLC.
8 East Front Street, Monroe, MI 48161
(734) 241-2627
http://www.athenacareers.edu/
Monroe County Community College
1555 S. Raisinville Rd. Monroe, MI 48161
(734) 242-7300
http://www.monroeccc.edu/health_sciences/cna.htm
To be a nursing assistant, you must first complete a nursing assistant training program. The program must be state-approved for you to be able to take the state license exams. Before being allowed to enroll schools will require that you are at least 16 years old and have good reading comprehension. They also want your consent to a background screening, recent chest x-ray and/or TB test results as well as a tuition fee.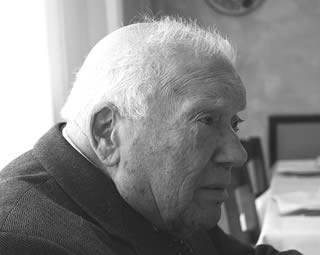 During instruction you will be trained in performing 51 different techniques. These are the common health care tasks and procedures used at work. In total CNA classes must offer at least 75 hours of instruction. Once finished you will receive an (ATT) Authorization to Test. This will enable you to locate the testing facilities in your area and set an appointment to take the exams.
The exams will be made up of two parts. One is a written exam, while the other is a practical test where you will have to demonstrate some of the nursing skills that you have learned. The the Michigan Nurse Aide support number can be called at 1-800-752-4724 if you have inquires regarding scheduling your test or requirements to qualify.
The only way for you to work in the state is if your name is on the Nurse Aide Registry. No facility or agency will hire you when you apply since they will be able to find out if you are certified or not. All they have to do to verify if an individual or a nurse aide is still certified in the state is to call the Nurse Aide Registry at 1-800-752-4724. They can also visit www.prometric.com/NurseAide/MI.htm in order to find out.
Unlike other states, CNA licenses in Michigan must be renewed. After you pass all the exams, you will be given a certification by Prometric that will be valid for up to two years. If you wish to continue your work, then you must renew it. When your license is up for renewal, you will receive a letter from Prometric. To renew, it all you have to do is to provide proof that you were able to worked for at least 8 hours with pay during that time and send it back along with the application form and the fees for the renewal.
Monroe is the county seat of Monroe County. It is the largest city in the county. You can find the city north of Toledo, Ohio and a few miles south from Detroit. It is a principal city of the Monroe Metropolitan Area. Platted in 1817, it was named after the former President James Monroe. According to the census of 2010, their total population was around 20,733 people. They have a total area of approximately 10.1 sq miles, where almost all of it is land. The population density is approximately 2,303.7/sq mile.
Examples of health care centers that are found serving the city include Hope Network, Elite Health Care Billing Associates LLC, Adult Learning Systems, Cartwright Low Back Pain Clinic, First Choice Health Care Inc., University of Toledo Physicians Group, Monroe Community Mental Health – Authority, Mercy Memorial Hospital System, Miro-Monroe Cancer Center, Clinic Osteoporosis, Watson Health Care, Advanced Chiropractic Clinic, and many more. photo attribution: greenluka