The certified nursing assistant programs in Milton, Florida that are currently open for enrollment are listed on this page. For any questions about signing up for their state licensed instruction classes, please call the number for the school listed below.
Locklin Technical Center
5330 Berryhill Road,
Milton, Florida 32570
(850) 983-5700
For those who are aspiring to become a CNA in Florida, it is best that to know the different requirements early-on so that they can prepare early on. Some of the requirements will take a few years to meet like the age limit. In this state, you must be at least 18 years old and a holder of a high school diploma to be a nursing assistant. Others however can be completed within a matter of months and are done during the application for the license exam.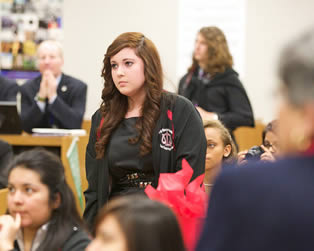 One of the most important prerequisites for the license exams is the completion of a training program that is approved by the state. These programs offer their students 100 hours of skills training and 75 hour of theoretical lessons. It will take an average of 6 months to finish a training program, depending on the schedules of the programs. These programs also give the chance for its students to experience what it is really like to work in an actual clinical area and take care of real patients with different needs. This experience is believed to develop a good foundation for the students' future career.  The other requirements for the license exams are submitting the complete application form, transcript of records, ID photo, fingerprint cards, passport size photos, and the payment for the background checks. These checks for criminal records will be done at both federal and state levels. The certification exam in Florida is comprised of an oral and written part as well as a knowledgeable demonstration of nurse aide skills.
Milton is the county seat of Santa Rosa County. The city was formerly known as Scratch Ankle, but was later named after the largest mill in the area.  It is included in the Pensacola–Ferry Pass–Brent Metropolitan Statistical Area. According to the census of 2004, their total population had reached up to  8,044 people. It has a total area of approximately 4.6 sq miles, where almost all of it is land. It has a population density of 1,531.5/sq mile.
The Santa Rosa Medical Center is the major hospital that is taking care of the city. Other health care centers that you can find within the city include O'Brien James Doctor of Osteopathi, Firstphysicians Group P A, Fresenius Medical Care, Santa Rosa Community Clinic, Santa Rosa Medical Group, Fresenius Medical Care, Freeman Medical Group Inc., and many more. photo attribution: departmentofed