The nursing assistant schools in Milledgeville, Georgia that are available for enrollment are listed below. Call one of the programs to find out how to get a certification in the state and become eligible to work.
Central State Hospital
Yarbrough Building, 620 Broad Street
Milledgeville, GA 31062
(478) 445-4425
Chaplinwood Nursing Home
325 Allen Memorial Drive,
Milledgeville, GA 31061
(478) 453-8514
American Professional Institute
2485 North Columbia Street, Suite 114,
Milledgeville, GA 31061
(478) 314-4444
Website: http://www.api.edu/
Georgia War Veterans Home
2249 Vinson Hwy.,
Milledgeville, GA 31061
(478) 445-4158
Peachstate Nursing Agency, Ltd.
140 West Washington St.,
Milledgeville, GA 31061
(478) 453-3369
A Nurse Aide Training Program is a training course which all those who want to have a nurse aide license must enroll in and complete. The completion of a training program is one of the firs requirements that you must comply with in becoming a nursing aide. You can find that these programs are offered by high schools, government approved nursing homes, technical colleges, and other institutions. It takes an average of 2 to 6 months to complete your training, depending of the program you enroll in. Before you enroll in program, you have to make sure that the program is approved by the Georgia Medical Care Foundation. They are the private contractor that was placed by the Department of Community Health to oversee all the training programs, as well as the competency exams for the state.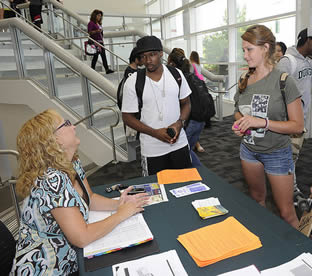 When you complete your training, you can then proceed to apply for the license exams. When you apply, you must submit a copy of the application forms with the necessary documents. You can download a copy of the application forms at http://gacnas.org/pages/view/certification. You will need to submit a copy of your high school diploma, fingerprint cards, ID photo, passport sized pictures and undergo TB and other immunizations. The Federal Regulations requires all applicants to provide a copy of the results for their background checks. If you fail to provide a copy, you will not be allowed to take the license exams.
CNAs from other states may apply for reciprocity if they wish to work in this state. When they do, they have to make sure that they have an active license status and a good relationship with their state. Applicants for reciprocity are also required to pass the background checks just like the other applicants.
This city is the county seat of Baldwin County. You can find it a few miles northeast from Macon and along U.S. Highway 441. It is a part of the Milledgeville Micropolitan Statistical Area. According to the census of 2000, their total population had reached up to 18,757 people. It has a total area of about 20.3 sq miles and a population density of 924/sq mile.
Health care providers that are located within the city include Healthcare Staffing Inc., Compassionate Care Clinic, Child & Family Guidance of Georgia Inc. Milledgeville, CrossRoads Pregnancy Center, River Edge Behavioral Health Center and many more. photo attribution: codnewsroom