The certified nurse aide courses in Media, Pennsylvania that are being shown as of the making of this page are all the programs that are open for enrollment. Call the college phone number or visit their campus for the latest class schedules, course costs, and to receive certification requirements.
Delaware County Community College
901 South Media Line Road,
Media, PA 19063
(610) 356-9872
If you plan to be a certified nurse aide in Pennsylvania, then you need to equip yourself with the knowledge and skills necessary to take care of the patients. It is the goal of the Nursing Home Reform Act to provide patients with better quality care they receive from their health care providers; which is why nurse aide candidates must enroll in a state-approved CNA program.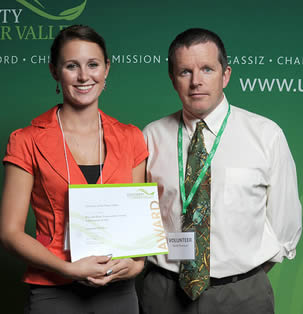 Due to the high demand of nurse aides in Pennsylvania, numerous health care institutions and training centers are now offering nurse aide training. You can find programs being offered by hospitals, nursing homes, community colleges, high schools, and government organizations. When seeking a program to enroll in, you must only choose a program that is approved by the Pennsylvania State's Department of Education.
Training facilities are required by the Department of Education to make their training curriculum last at least 80 hours, of which 37.5 hours are allocated for supervised clinical practice. Both theory and practical training must be taught at the same time. While in the clinical area, students must always be under the supervision of a CNA Instructor. Students are not allowed to perform any procedure that hasn't been taught in the classroom, nor are they allowed to perform procedures without the knowledge or presence of their instructor.
General requirements to get into a CNA program:
–    Age: must be 16 years old or older
–    Should at least understand and be able to speak Basic English
–    Must be know how to read and write
–    Should be in top physical and mental health
–    Be free of any criminal records that prevents one from  getting certified as a nurse aide
You have 24 months to pass the certification exams from the time you complete your instruction. You may submit your application for the competency exams any time after you complete your training. Make sure you include the payment of $102 in the form of a money order or cashier's check, made payable to the American Red Cross, when you submit your application. Incomplete applications will not be processed. If you have internet access, you can visit www.pearsonvue.com to check your application status.
If you are unable to attend your scheduled exam date, please inform the American Red Cross by calling 1-800-795-2350. You can reschedule for free if you inform the ARC no less than three (3) business days before your schedule exams. All payments are non-refundable; if you fail to inform the ARC and don't arrive, you will be considered a "no show".
The competency exam initially consists of a multiple-choice written exam and a manual skills demonstration. A candidate who has trouble reading can request to take an oral exam as a substitute for the written examination. If a candidate has a particular disability, the competency exam complies with the provision of the American with Disabilities Act, he or she can request for special accommodations. If a candidate passes both exams within 24 months completing his or her training, then he or she will gain entry into the Nurse Aide Registry and will become certified.
If you have previously received training and been licensed as CNA in another state you may qualify to apply for reciprocity. This will allow you to avoid being required to undergo training in a nurse aide training program before you can take the state exams. Nursing graduates and students that have taken the fundamentals of nursing and trained in the skills similar to nursing assistants are also exempted from this rule in many cases. Those that have undergone military training as a medic may also be exempted from retraining in a program just to take the state exams.
Media is the county seat of Delaware County. This borough can be found just about 12 miles from Philadelphia. This borough has been the county seat since the 1850s. It has been nicknamed as "Everybody's Hometown". According to the last census that was taken there, their total population had reached up to a total of 5,533 people. The borough has a total area of 0.8 sq miles, where all of it is land.
The health care centers and providers that are found in the borough include Clayburn Medical Billing LLC, Daicar Eva Msc Psychologist, Reliant Renal Care, Quality Medical Inc., PM Resources, Elwyn Behavioral Health Services, Alden Geriatric Consultants Inc., Sterling Healthcare & Rehab Center, Synova Healthcare Inc., DaVita Dialysis Center, Assessment and Treatment Alternatives, Planned Parenthood, Riddle Primary Care Associates, Sequoia Behavioral Health Care, and Right at Home. photo attribution: ufv