All of the currently available nurse aide training schools located in Mechanicsburg, Pennsylvania are found on this page. If you know of other PA Department of Health approved programs that are available, you can send them to us and we will add them here.
Cumberland Perry Area Vocational Technical School
110 Old Willow Mill Road,
Mechanicsburg, PA 17055
(717) 795-9641
Completing a state-approved training program is a requirement to become a CNA in Pennsylvania. All nursing assistants in the state who plan to work for a long time must be properly trained on how to meet the individual needs of each patient. To ensure that aspirin nursing assistants get the education and training that they deserve, all training facilities that wish to offer classes are required to become certified before accepting any students.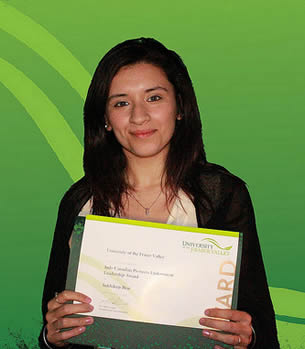 Training should last at least 80 hours. The hours are divided into classroom instructions and a minimum of 37.5 hours of supervised clinical practice. Although both parts of the training are done at the same time; the students are still required to learn the following concepts before they handle any patient:
–    Infection control
–    Mental health
–    Medical terminology
–    Communication and Interpersonal Skills
–    Safety Procedures
–    Emergency Care
–    Respecting Patient/Resident Rights
–    Promoting Patient/Resident Independence
The patient's or resident's welfare is always a priority when it comes to health care. To protect the interest of the patients/residents, all aspiring nursing assistants are required to undergo criminal background checks prior to enrolling in a certified training program. Aspirants must not have any exclusionary convictions on any record to pass the checks.
After completing a training program, the next and final step on becoming a certified nursing assistant is to take the National Nurse Aide Assessment Program Exam or NNAAP exam. From the time you complete your training requirement you have 24 months to pass the exams. This exams were developed to as a means to evaluate nursing assistant candidates in terms of knowledge and skills. To find a CNA testing location in the city of Mechanicsburg you will need to call the American Red Cross at 1-800-795-2350.
The NNAAP exams consist of a multiple-choice knowledge test and a random skills evaluation. Candidates are required to pass both parts to get into the Nurse Aide Registry. If a candidate has trouble reading, he or she can request to replace the written exam with its oral version. If you are unsure whether to get the written or oral tests, try out this self-assessment reading test: http://www.portal.state.pa.us/portal/server.pt/community/nurse_aide_registry/14154/nurse_aide_self_assessment_reading_test/558493.
Candidates with certain disabilities can request for special accommodations by going to: http://pearsonvue.com/accommodations.  Applicants who are requesting special accommodations must be able to provide supporting documentation of his or her disability.
If you pass both parts of the NNAAP exams within 24 months after completing your training, your name will be entered into the Nurse Aide Registry. You will then receive, within 3 weeks after passing, a Registry Card, which you can use to show that you were able to meet federal and state training and testing requirements.
Your Registry Card, as well as your registration on the NAR, is only valid for 2 years. You need to renew your certification to keep your eligibility to work as a CNA in a Medicaid/Medicare nursing facility. You need to show proof that you were able to work for at least 8 consecutive hours as a paid CNA while under the supervision of a registered nurse to qualify for certification. For more information about registry requirements you can call the company that handles those inquiries named Pearson VUE at 1-800-852-0518.
You can find this borough in Cumberland County. It is only a few miles from Harrisburg and is a part of the Harrisburg–Carlisle Metropolitan Statistical Area. This borough is located in the Cumberland Valley, which in between the ridge-and-valley Appalachians and the South Mountain. The name of the community was taken from the mechanics that made the Conestoga wagons back in the early 19th century. Now, the total population of this city is estimated to be about 8,783 with a population density of 3,378.1/sq mile. The total area of Mechanicsburg is estimated to be 2.6 sq miles, where all of it is land.
There are plenty of health care centers that are located in the area, they include All BetterCare Urgent Care Centers, West Shore Psychological Services, Healthcare Data Company LLC, The Burick Center for Health & Wellness PC, Allied Behavioral Clinicians, Holland Counseling Services, Worknet Occupational Medicine, Medical and Cosmetic Dermatology LLC, Lyric Healthcare LLC, and Dialysis Corp of America. photo attribution: ufv